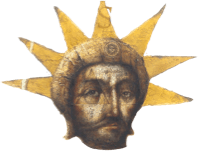 GESSOGRAPHY
TRANSCEND THROUGH SYNERGY
Gessography is
the quintessence of ANTIQVITAS NOVA.
Transform the world around your
through the coalescence of all the genres of
ANTIQVITAS NOVA:
the spiritual archeology of sculpture,
the symbolic story-telling of intaglio,
and the enlightened inspiration of levkas.
Gessography is the most sublime
and most profound expression of your refined taste
and your personal greatness.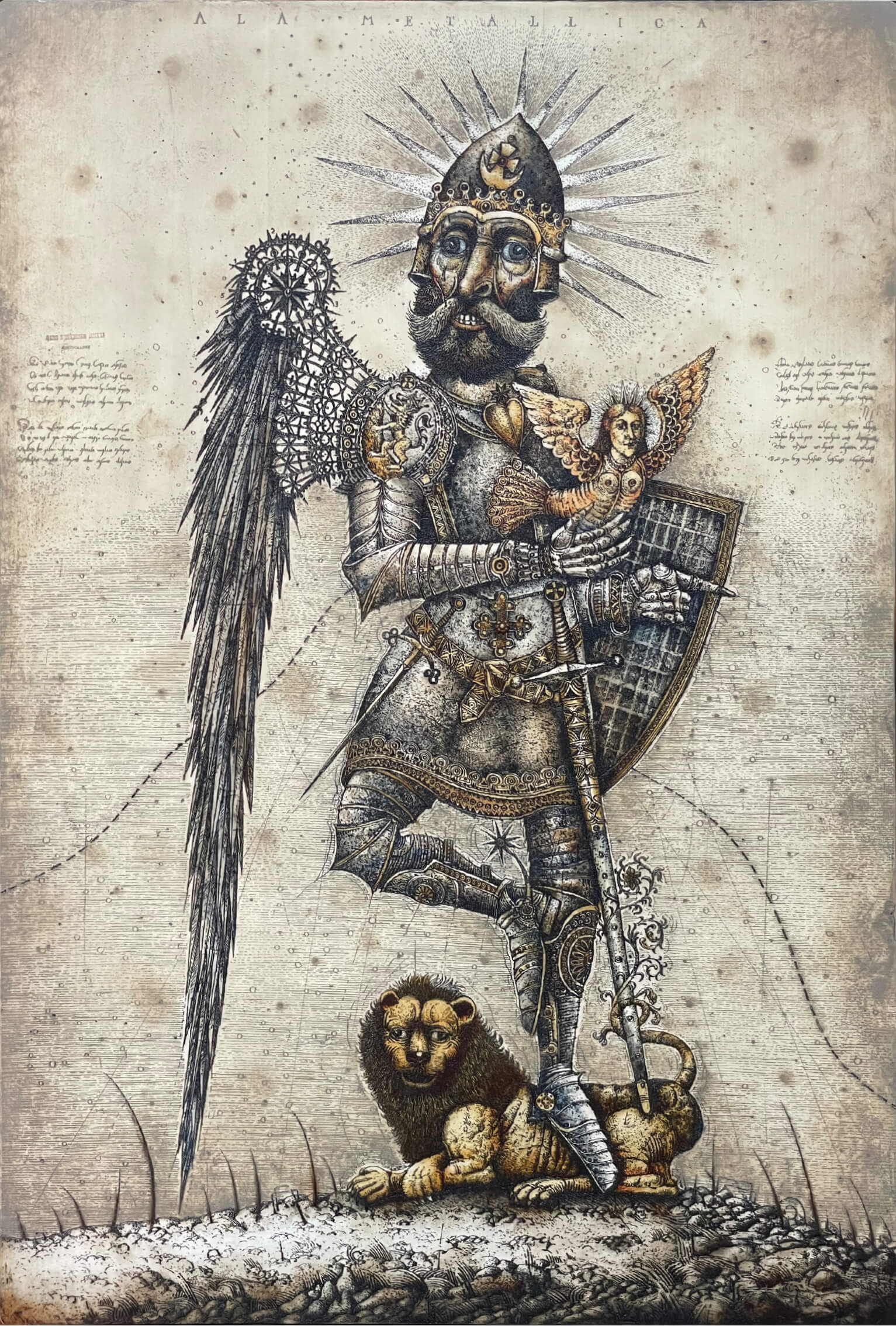 close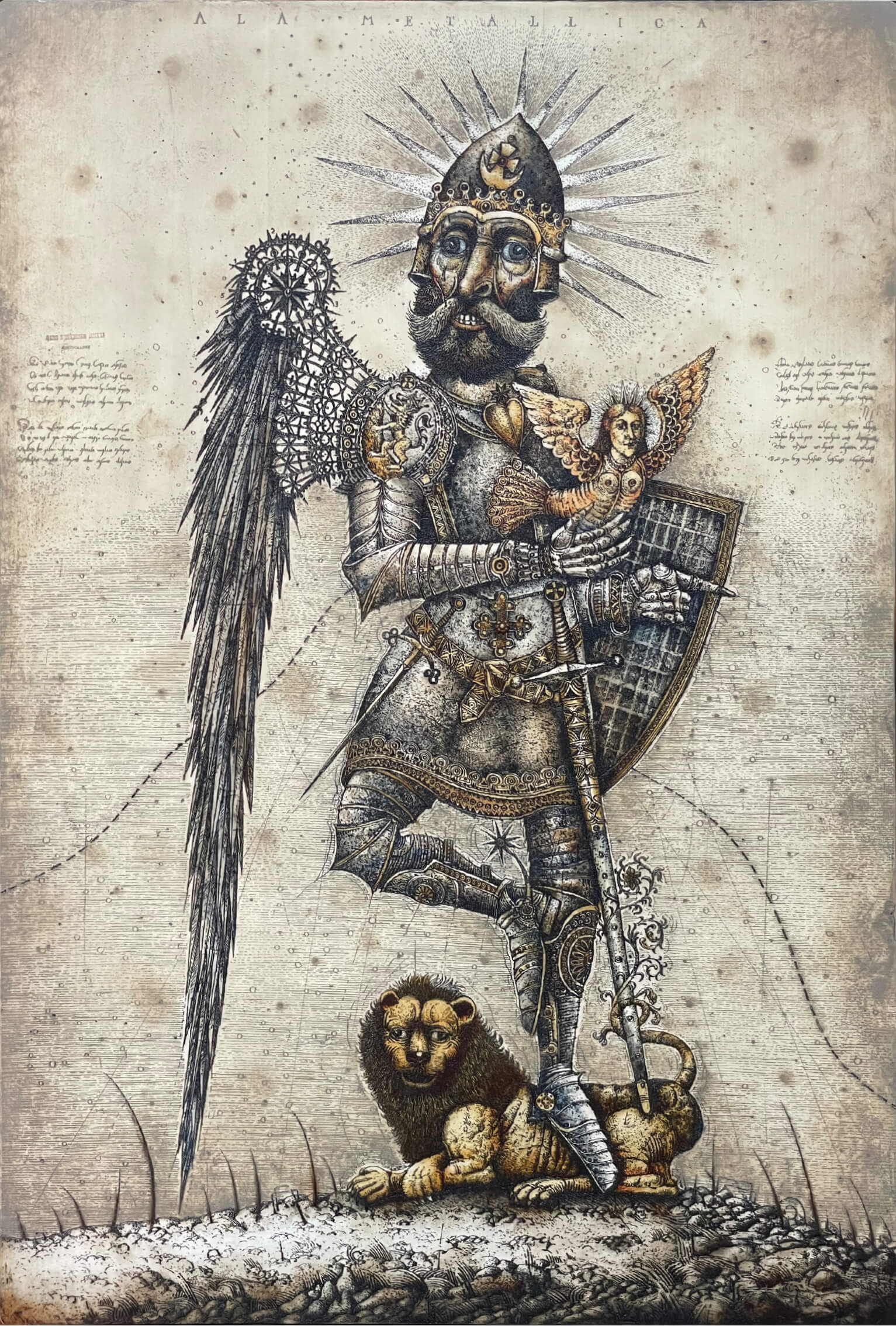 IRON WING
author: Oleh Denysenko
technique: Gessography
numbering: 1/33 H.M.M "Fresko"
size: 114 cm x 76 cm
medium: wood, gesso, oil
year: 2021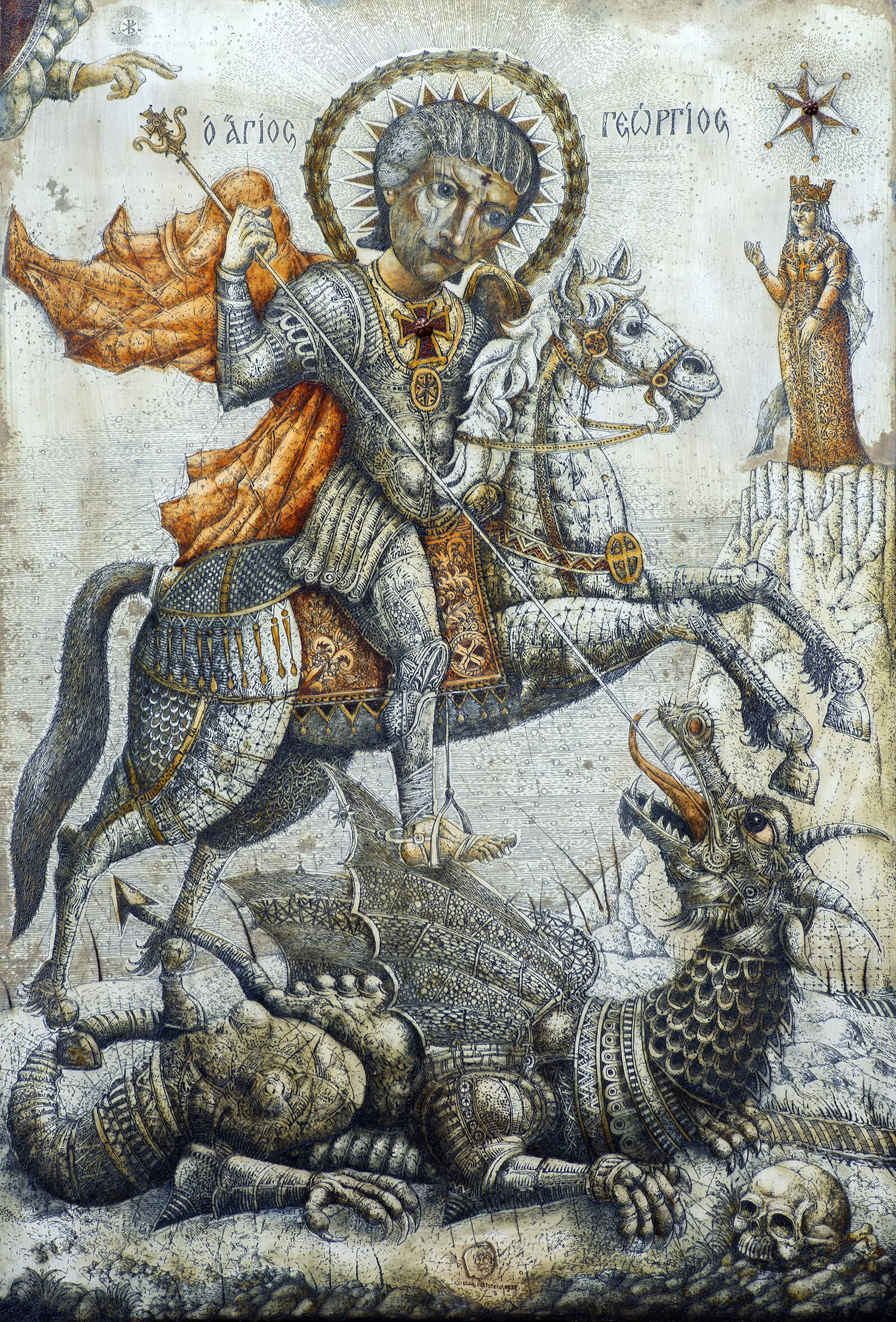 close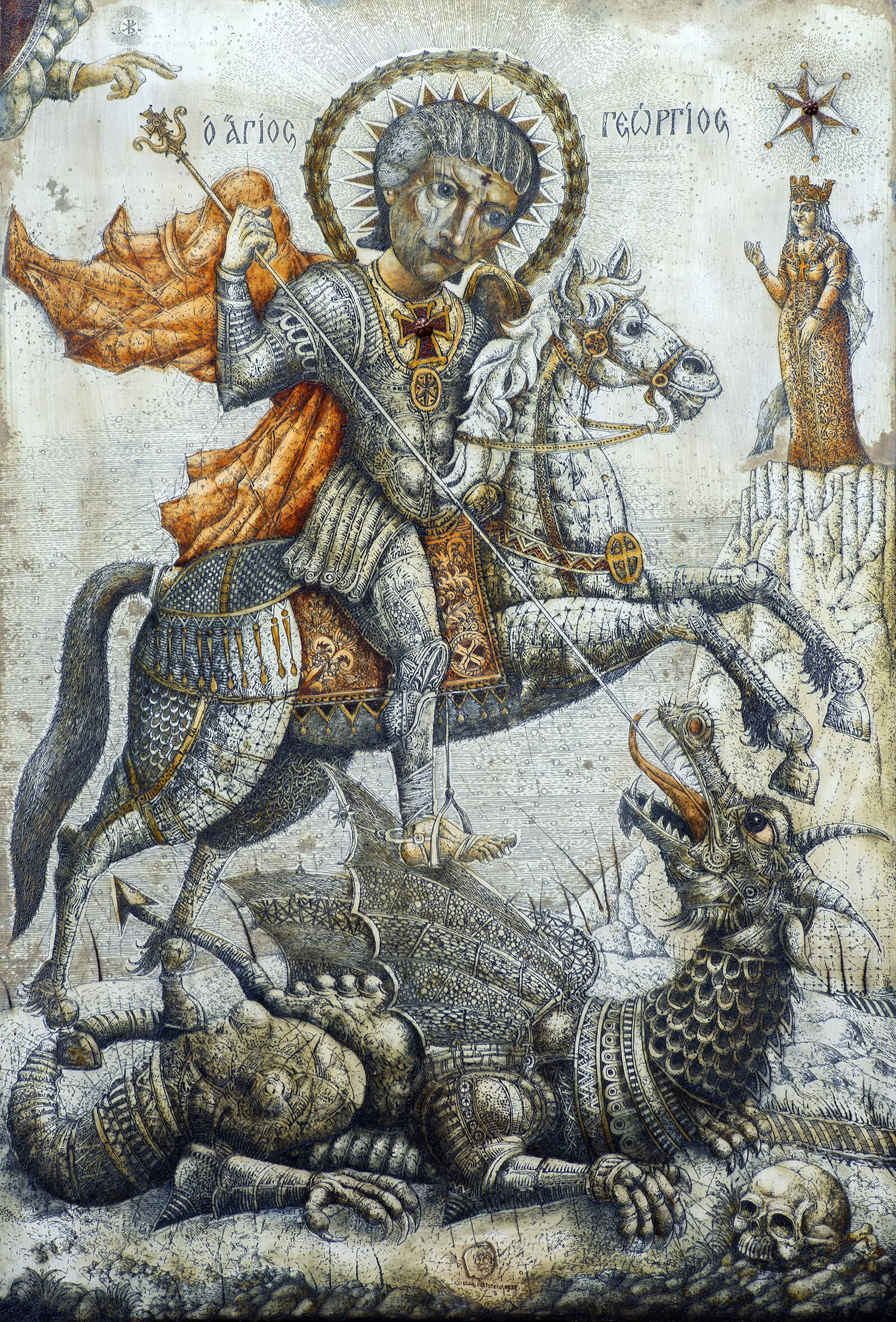 SAINT GEORG THE DRAGON SLAYER
author: Oleh Denysenko
technique: Gessography
numbering: 1/33 H.M.M "Fresko"
size: 114 cm x 76 cm
medium: wood, gesso, oil
year: 2021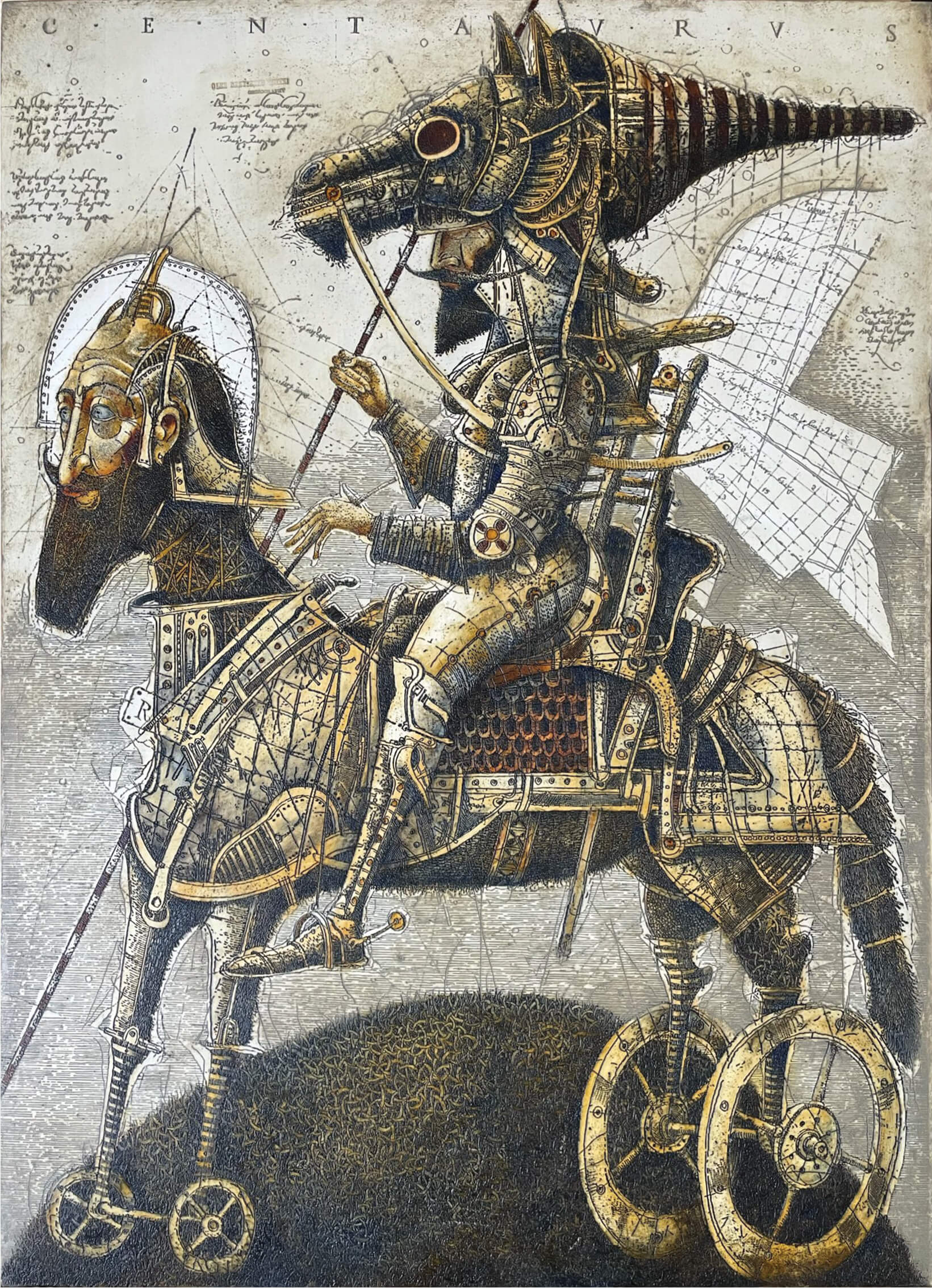 close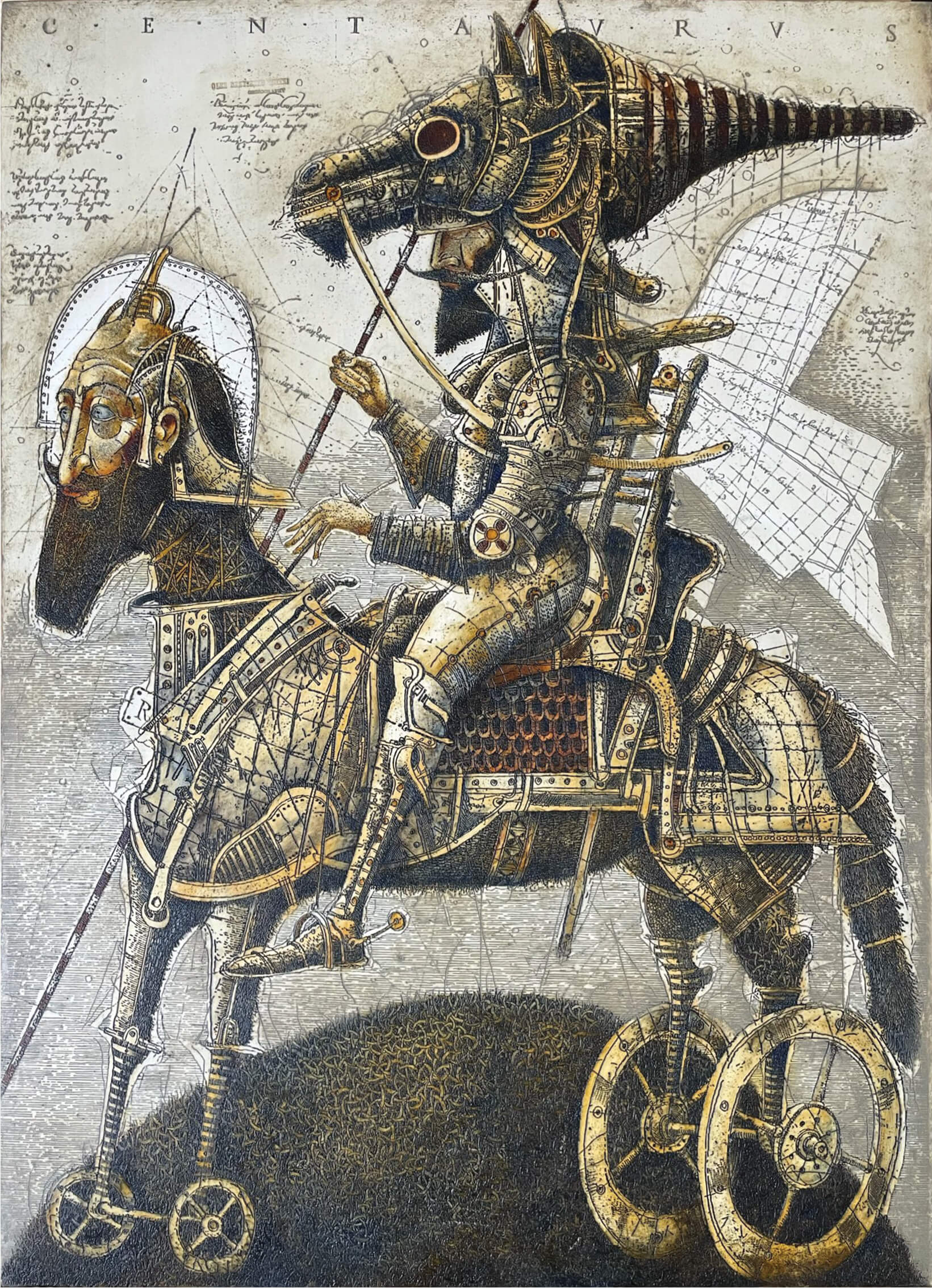 CENTAVRVS
author: Oleh Denysenko
technique: Gessography
numbering: 1/33 H.M.M "Fresko"
size: 84 cm x 60 cm
medium: wood, gesso, oil
year: 2021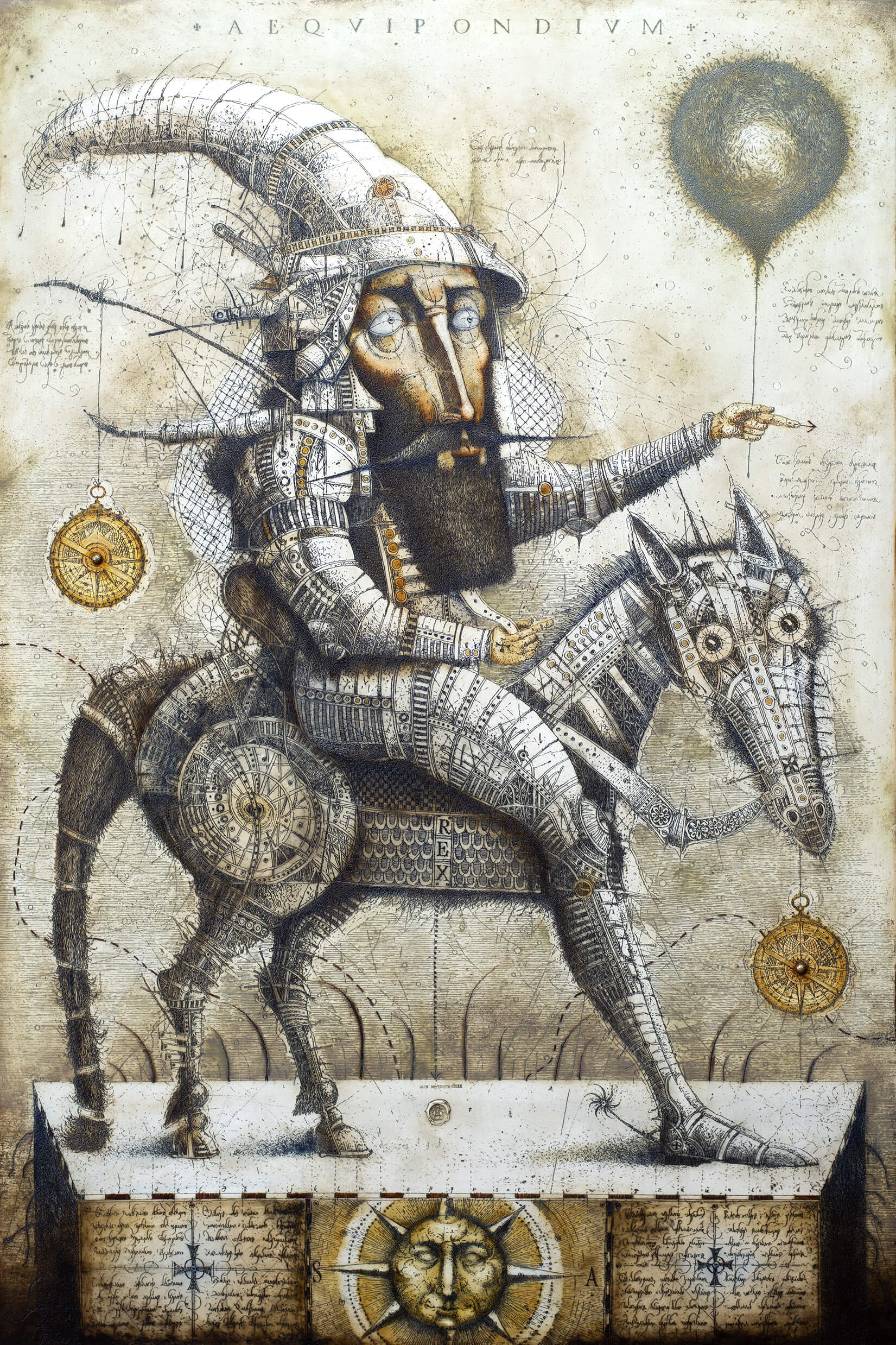 close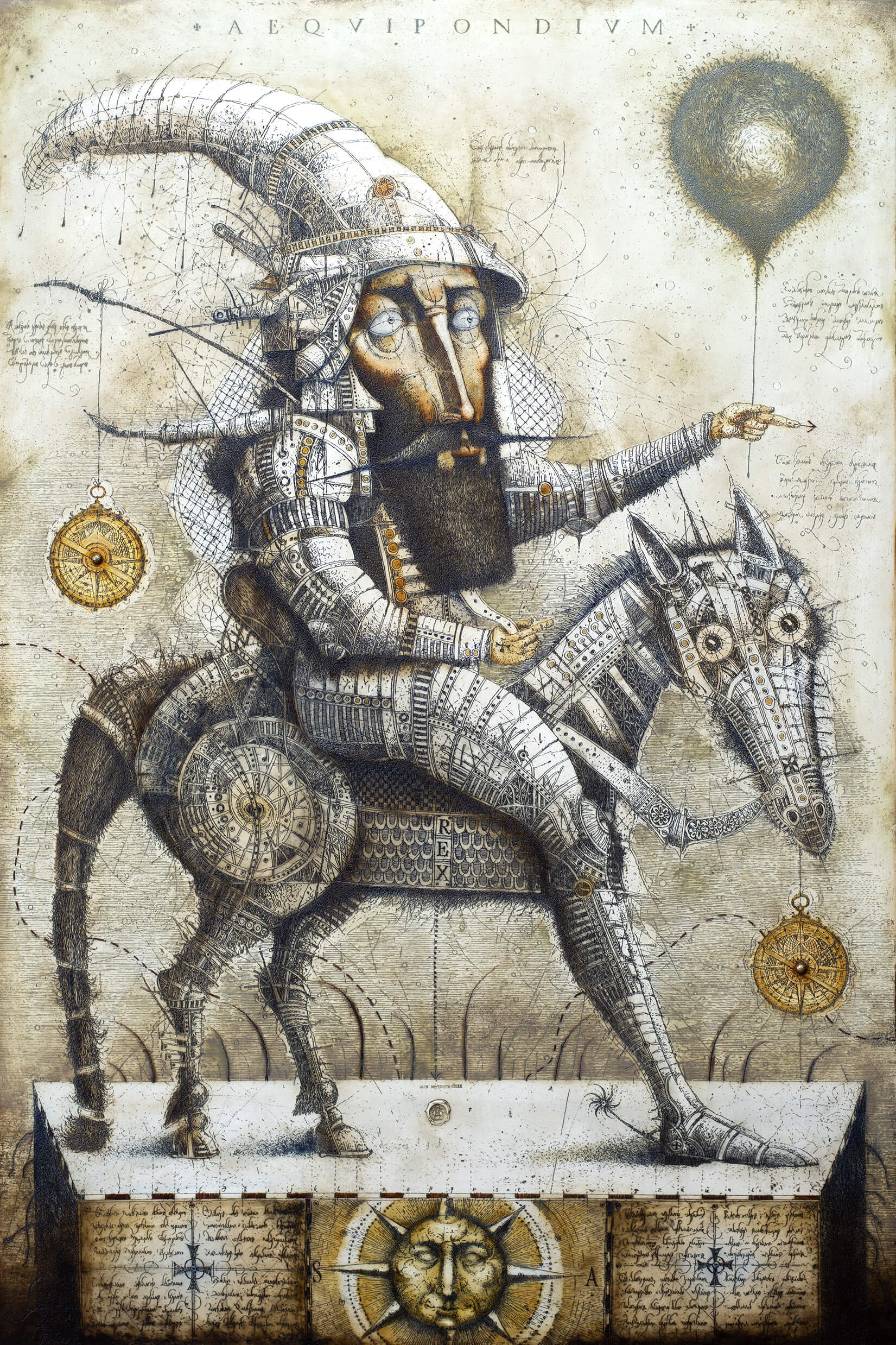 BALANCE
author: Oleh Denysenko
technique: Gessography
numbering: 1/33 H.M.M "Fresko"
size: 146 cm x 97 cm
medium: wood, gesso, oil
year: 2021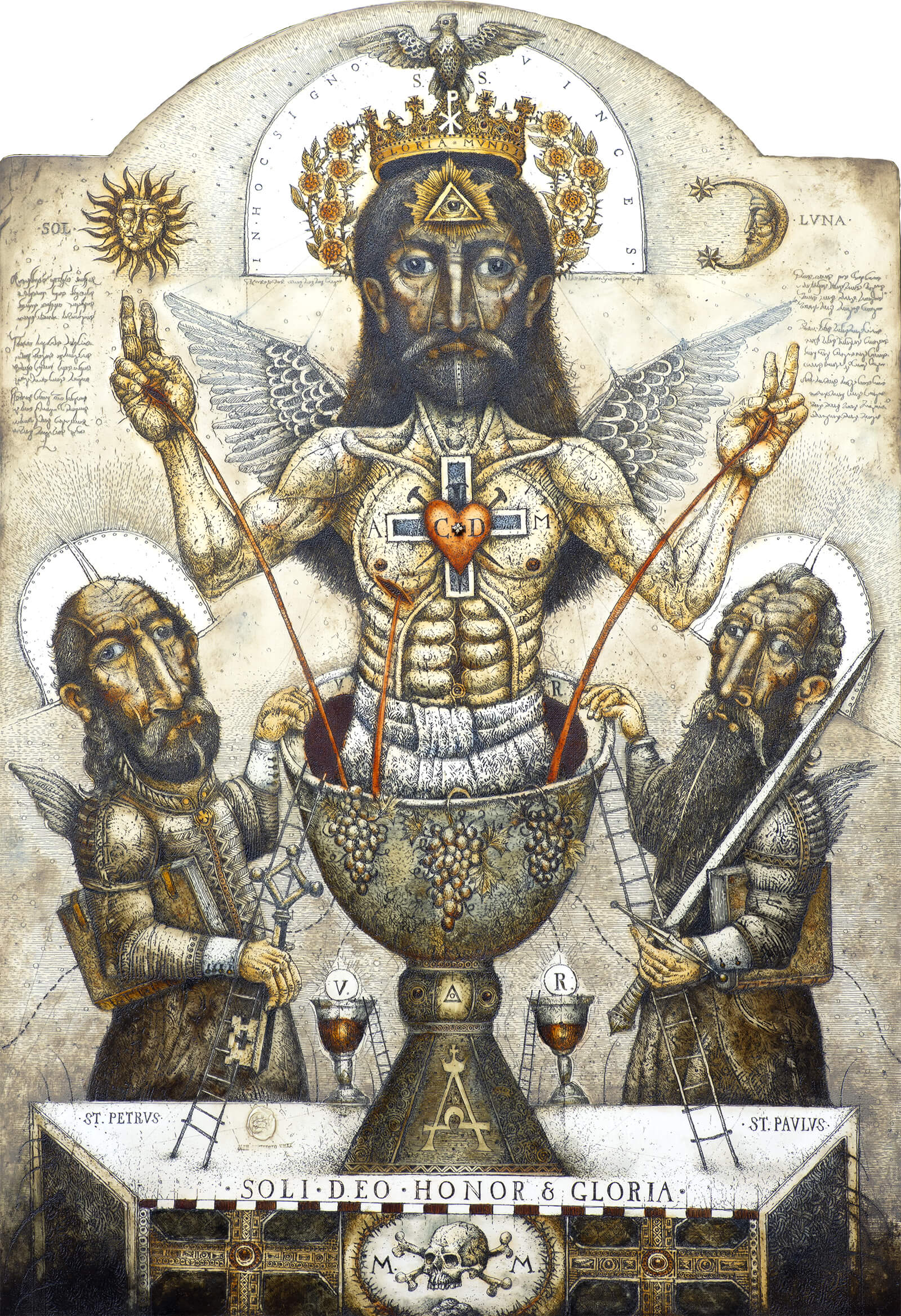 close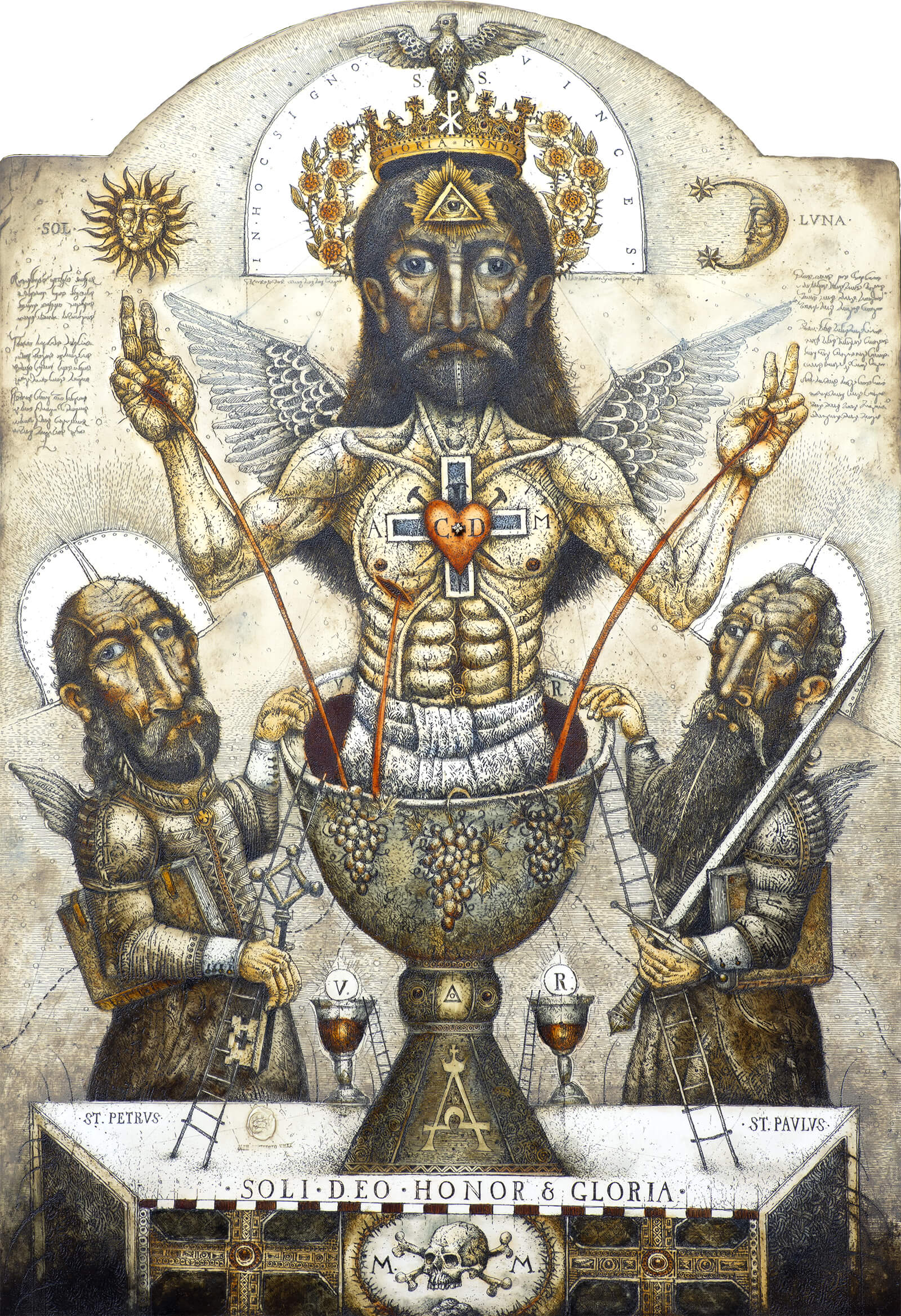 RED WINE
author: Oleh Denysenko
technique: Gessography
numbering: 1/33 H.M.M "Fresko"
size: 114 cm x 76 cm
medium: wood, gesso, oil
year: 2021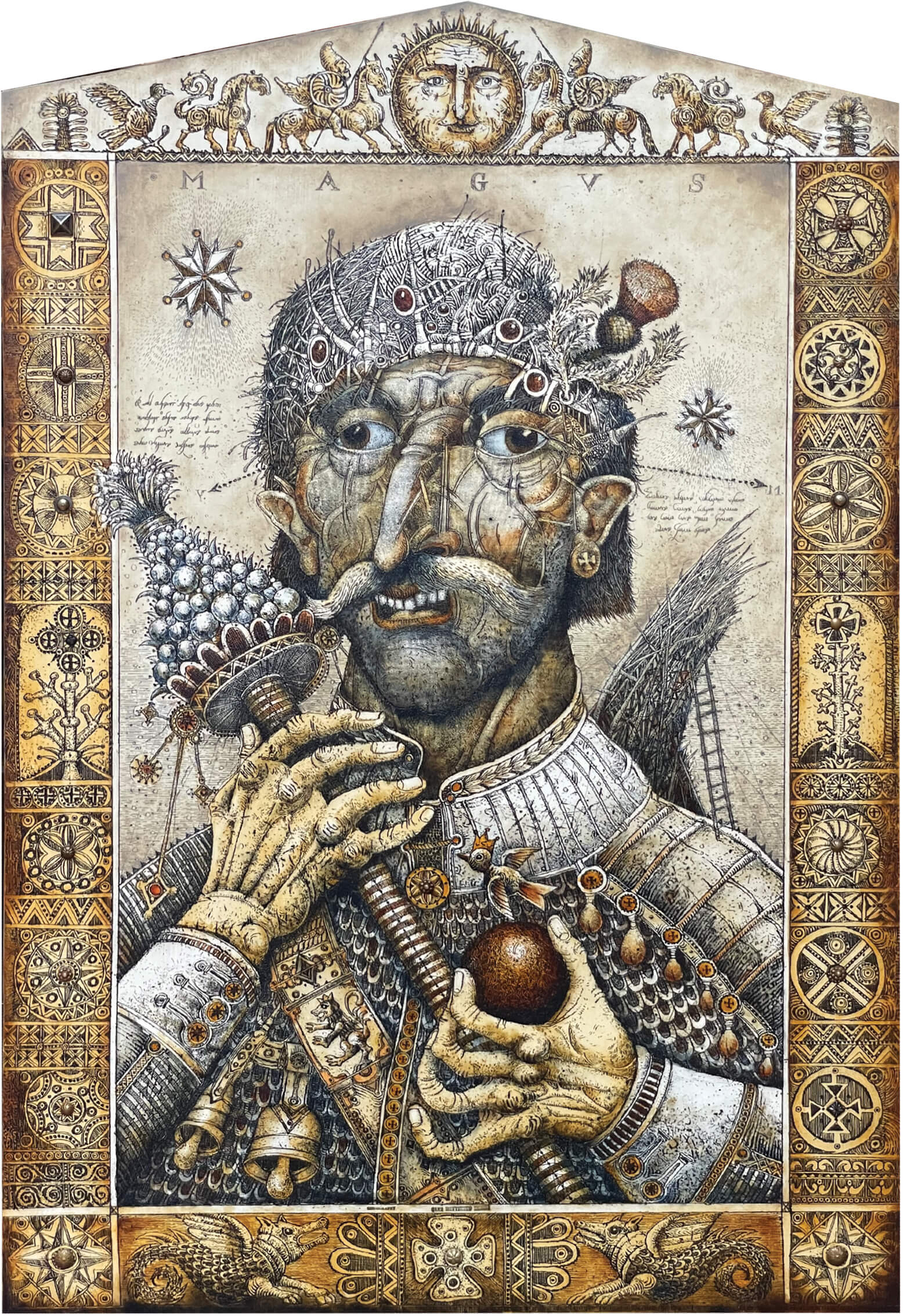 close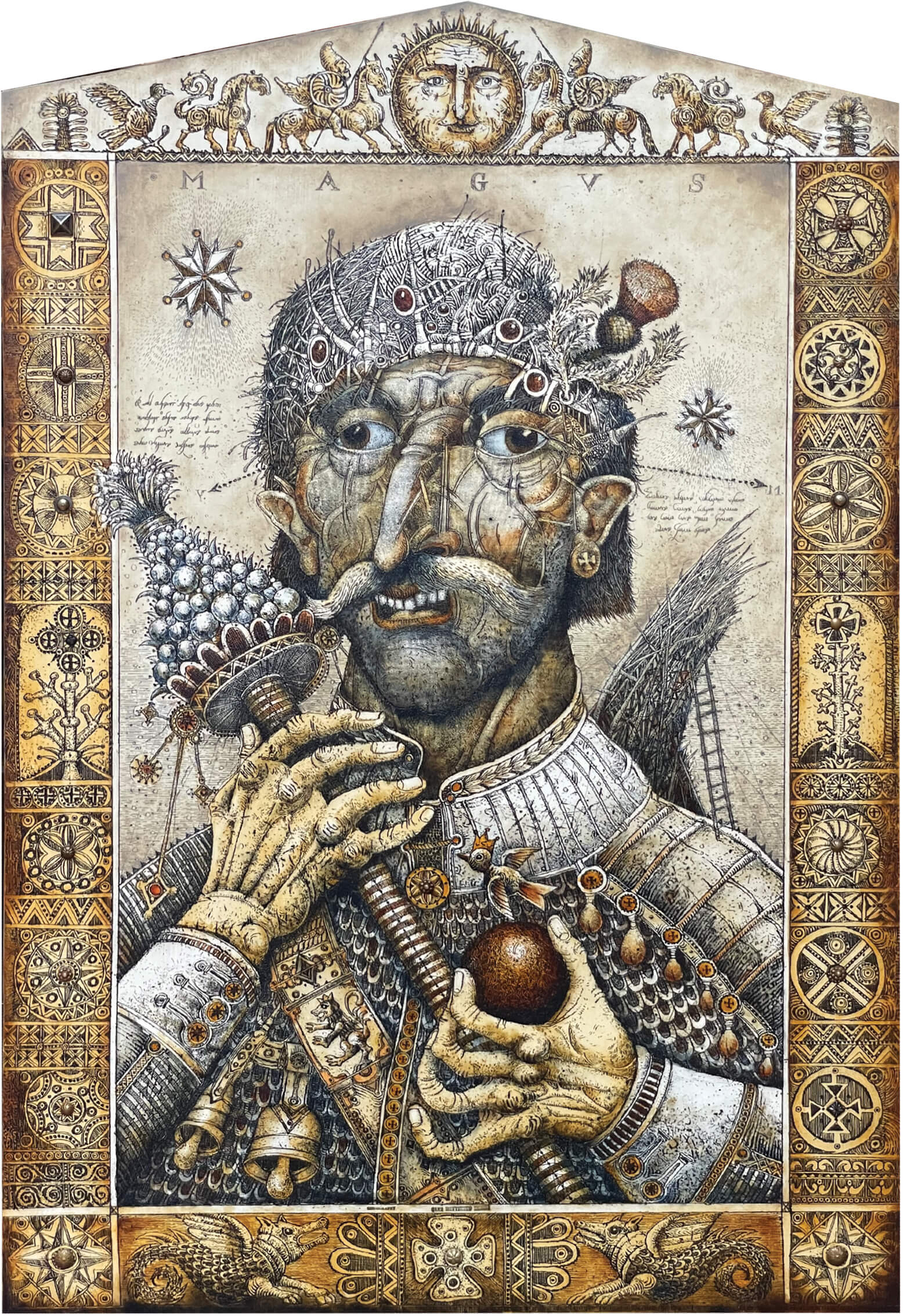 HE KNOWS SOMETHING
author: Oleh Denysenko
technique: Gessography
numbering: 1/33 H.M.M "Fresko"
size: 114 cm x 76 cm
medium: wood, gesso, oil
year: 2021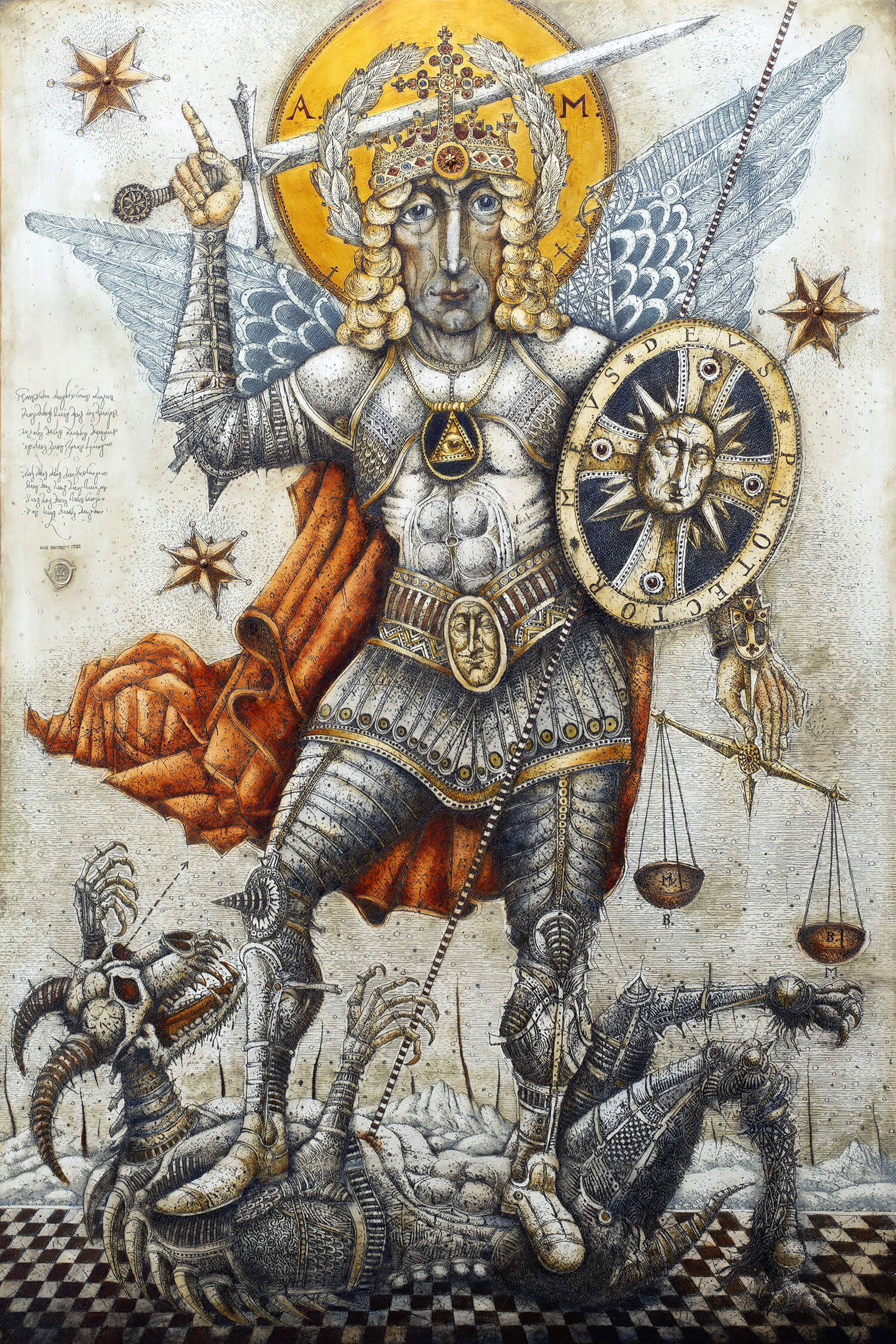 close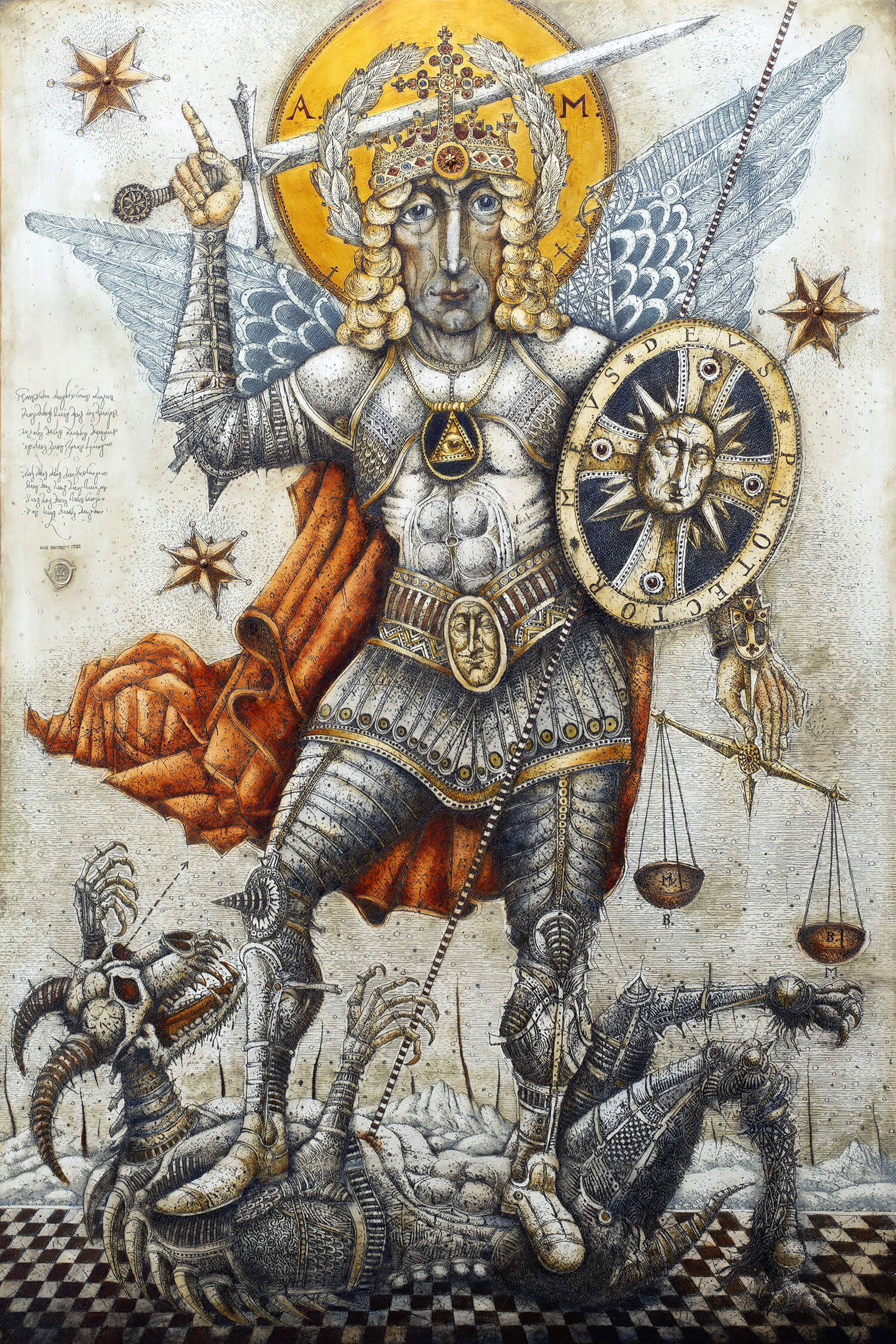 SAINT MICHAEL THE TAXIARCH
author: Oleh Denysenko
technique: Gessography
numbering: 1/33 H.M.M "Icon"
size: 146 cm x 97 cm
medium: wood, gesso, oil
year: 2021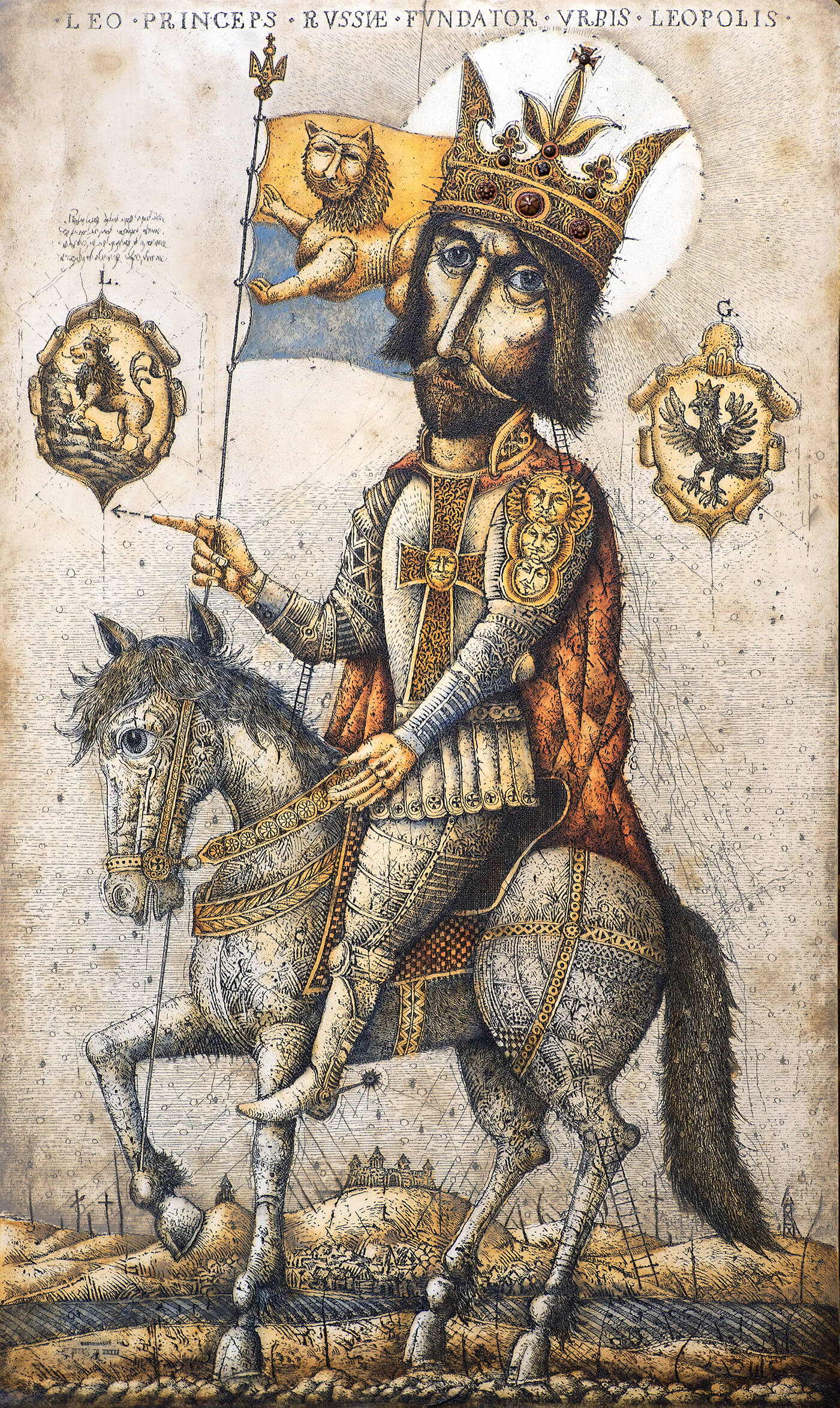 close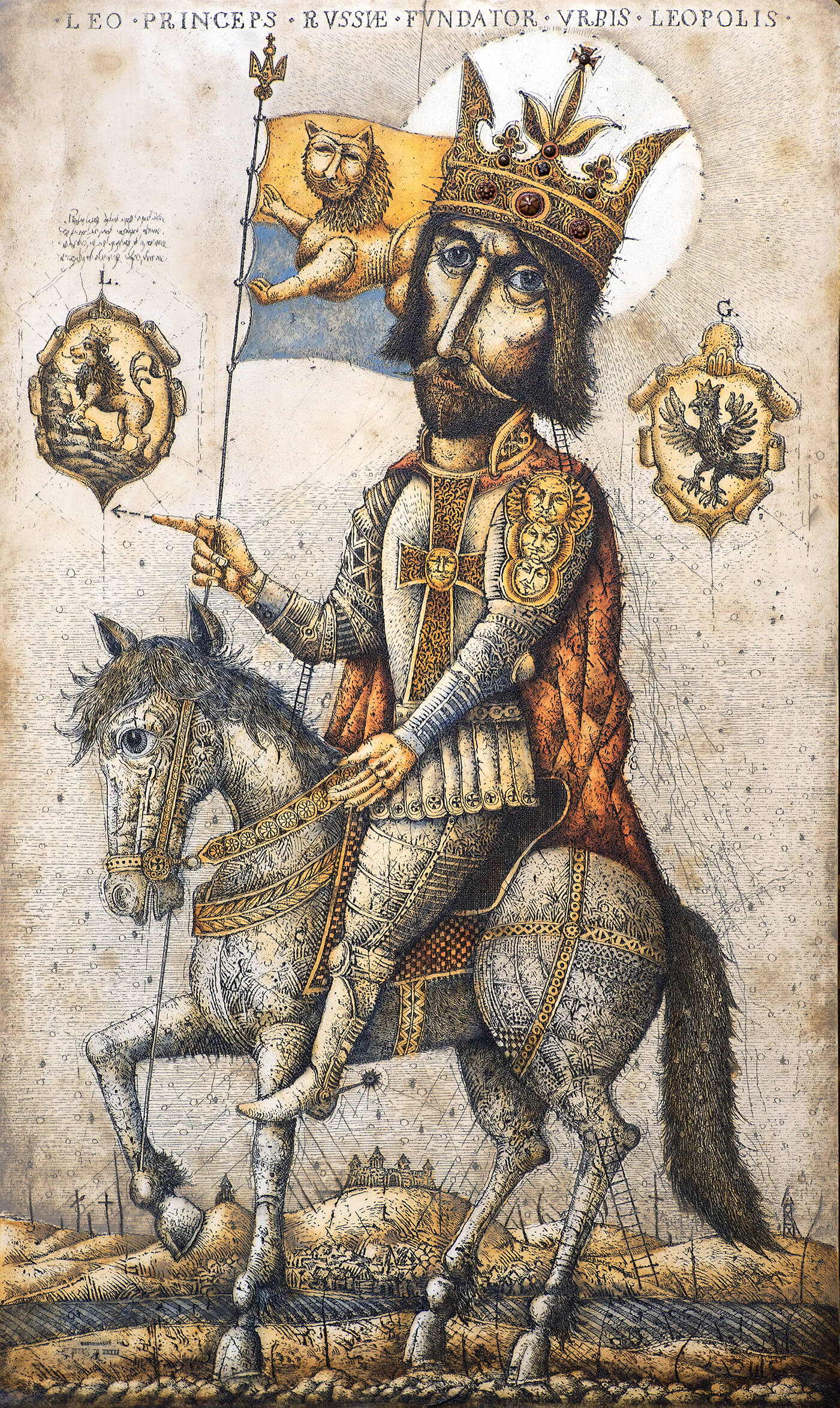 KING LEO THE FOUNDER
author: Oleh Denysenko
technique: Gessography
numbering: 1/33 H.M.M "Fresko"
size: 111.5 cm x 67 cm
medium: wood, gesso, oil
year: 2021
close
AQVA
author: Oleh Denysenko
technique: Gessography
numbering: 1/33 H.M.M "Fresko"
size: 114 cm x 84 cm
medium: wood, gesso, oil
year: 2021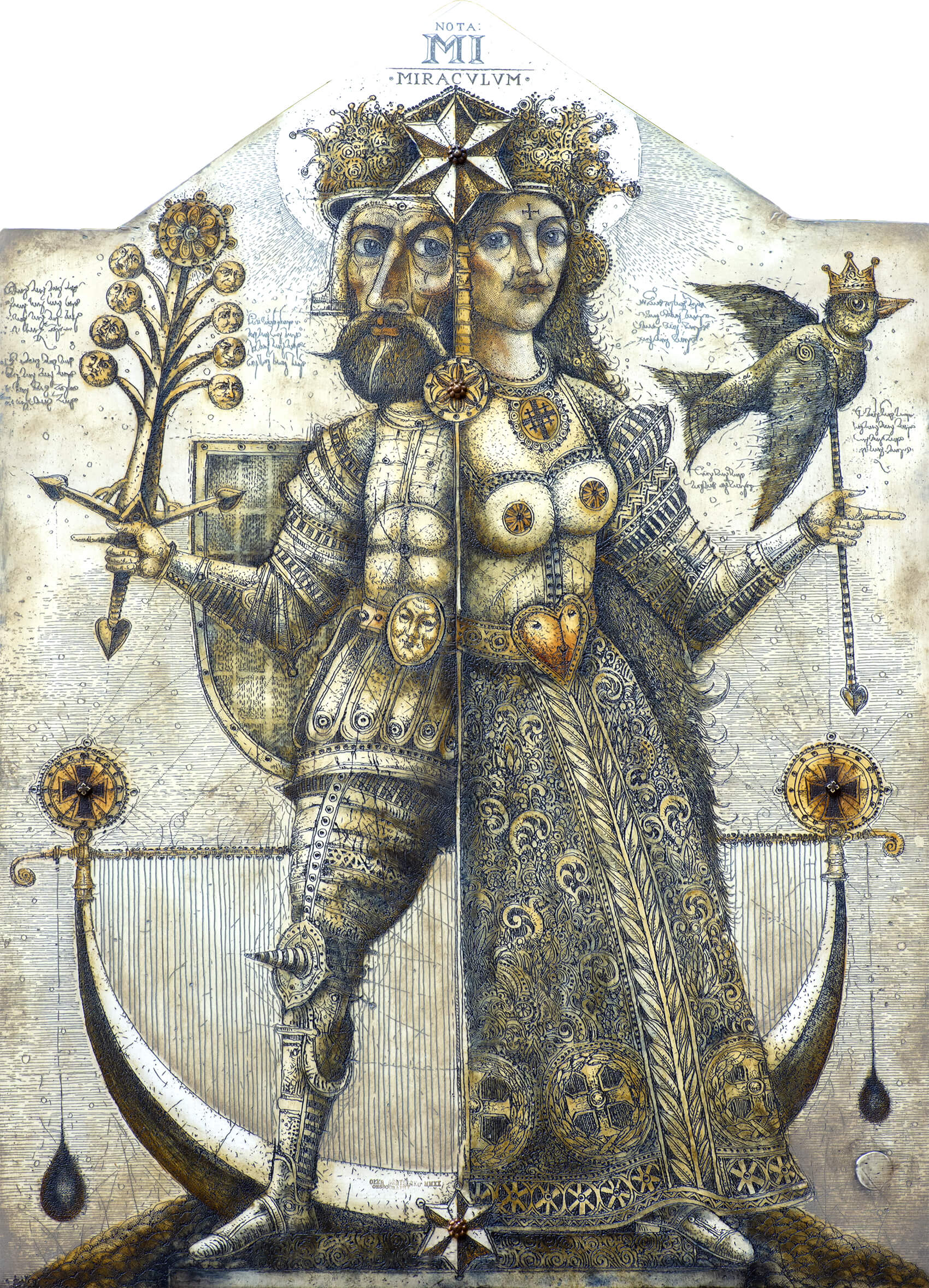 close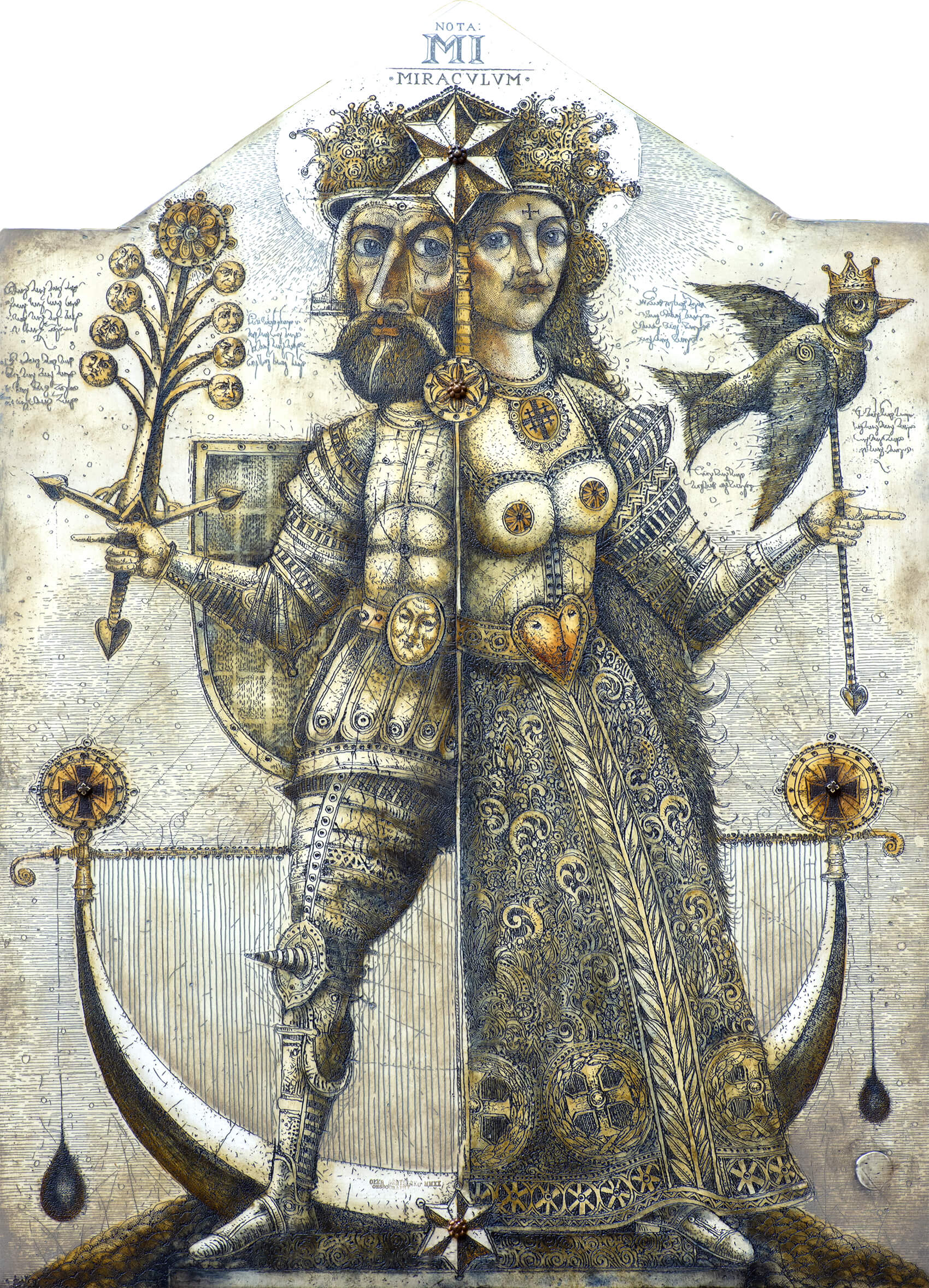 MI NOTE
author: Oleh Denysenko
technique: Gessography
numbering: 1/33 H.M.M "Fresko"
size: 84 cm x 60 cm
medium: wood, gesso, oil
year: 2021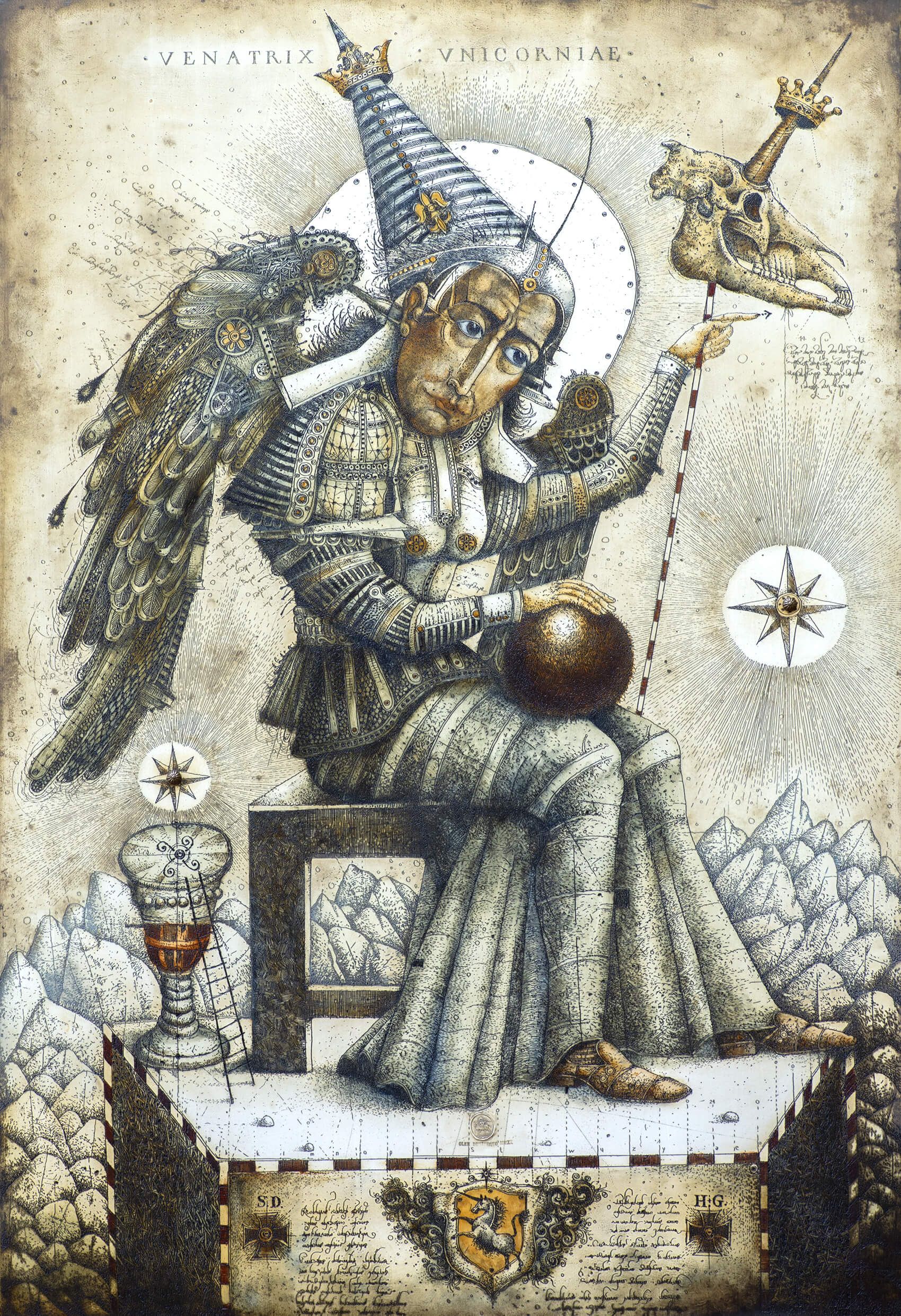 close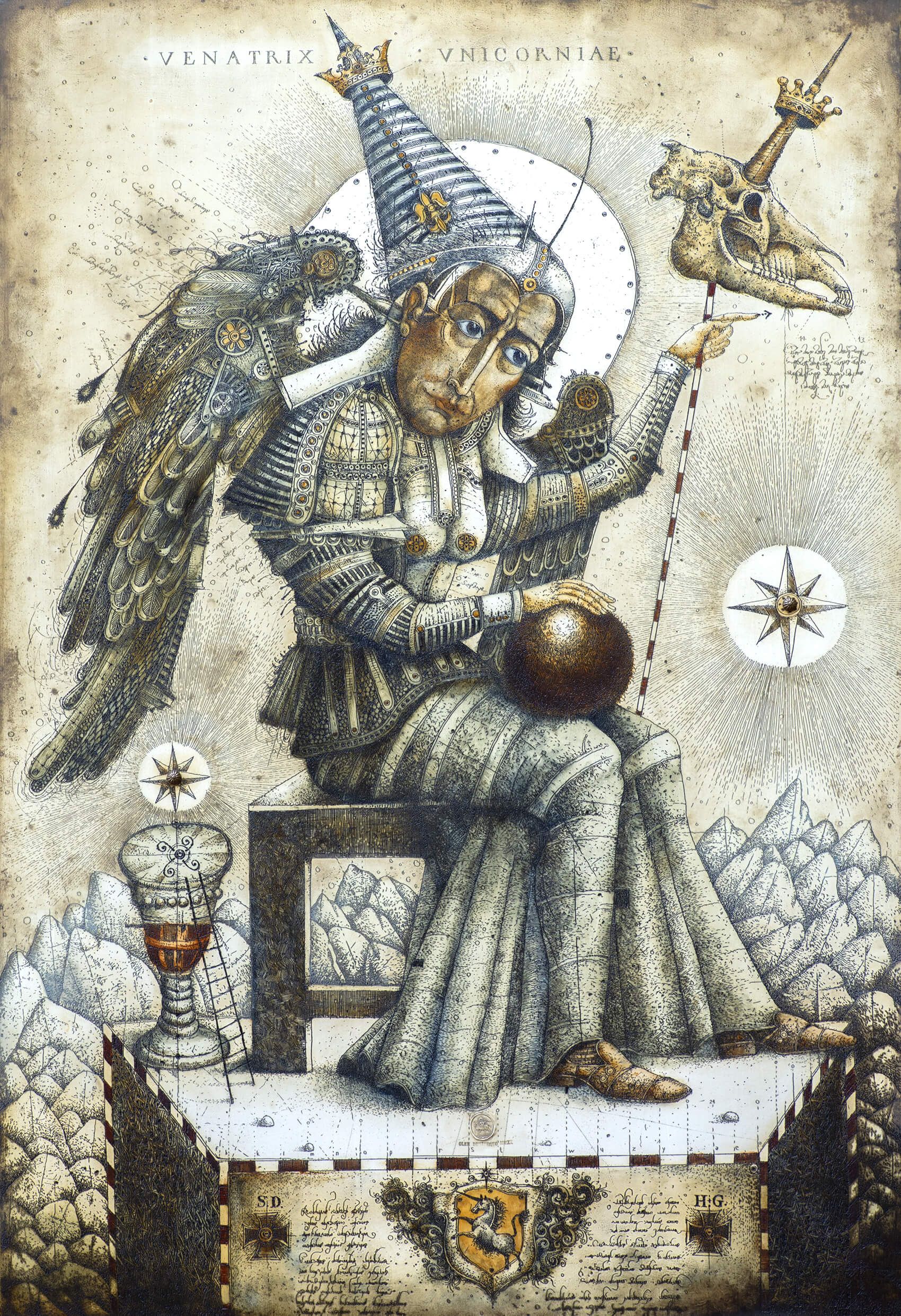 THE UNICORN HUNTRESS
author: Oleh Denysenko
technique: Gessography
numbering: 1/33 H.M.M "Fresko"
size: 114 cm x 76 cm
medium: wood, gesso, oil
year: 2021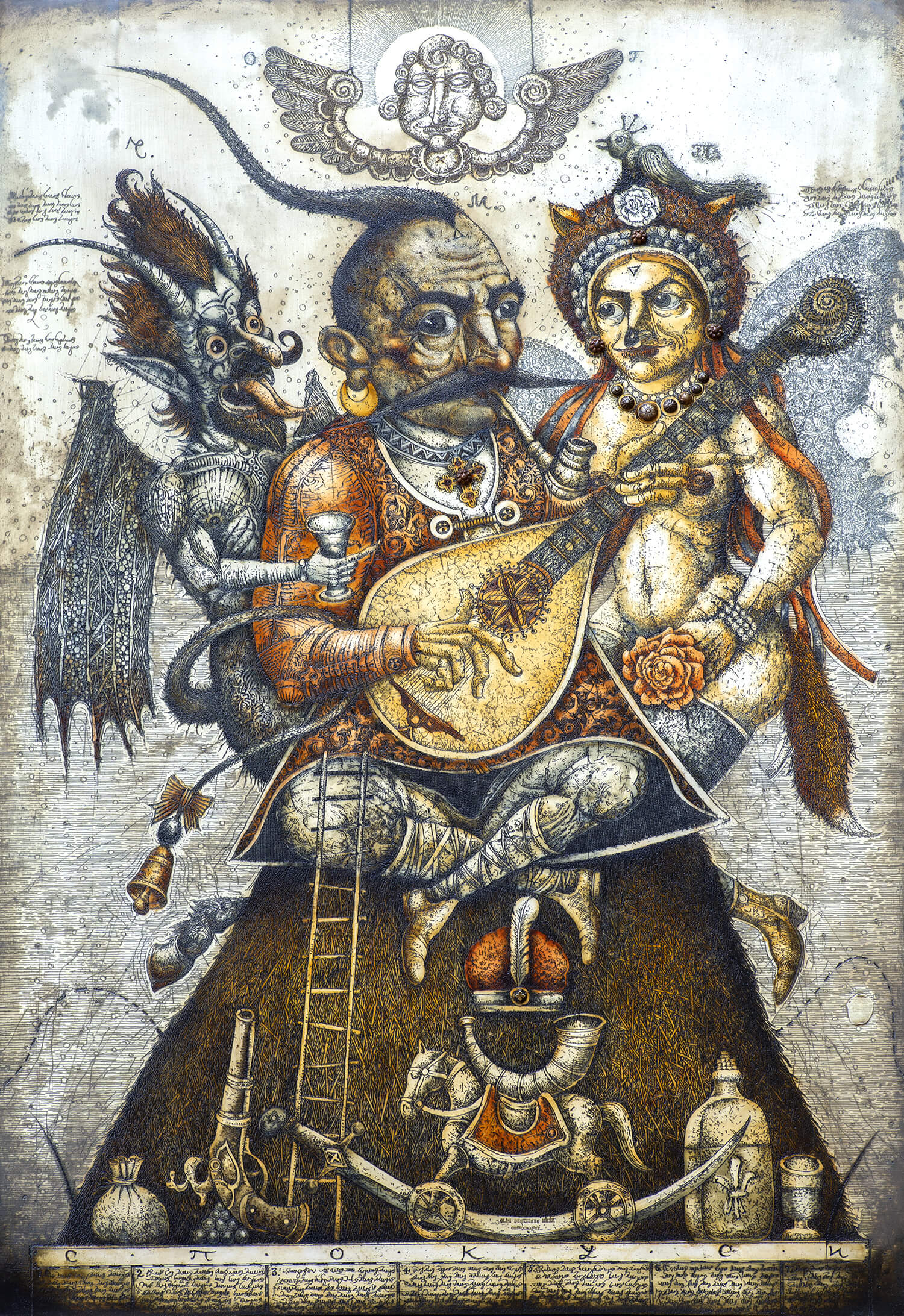 close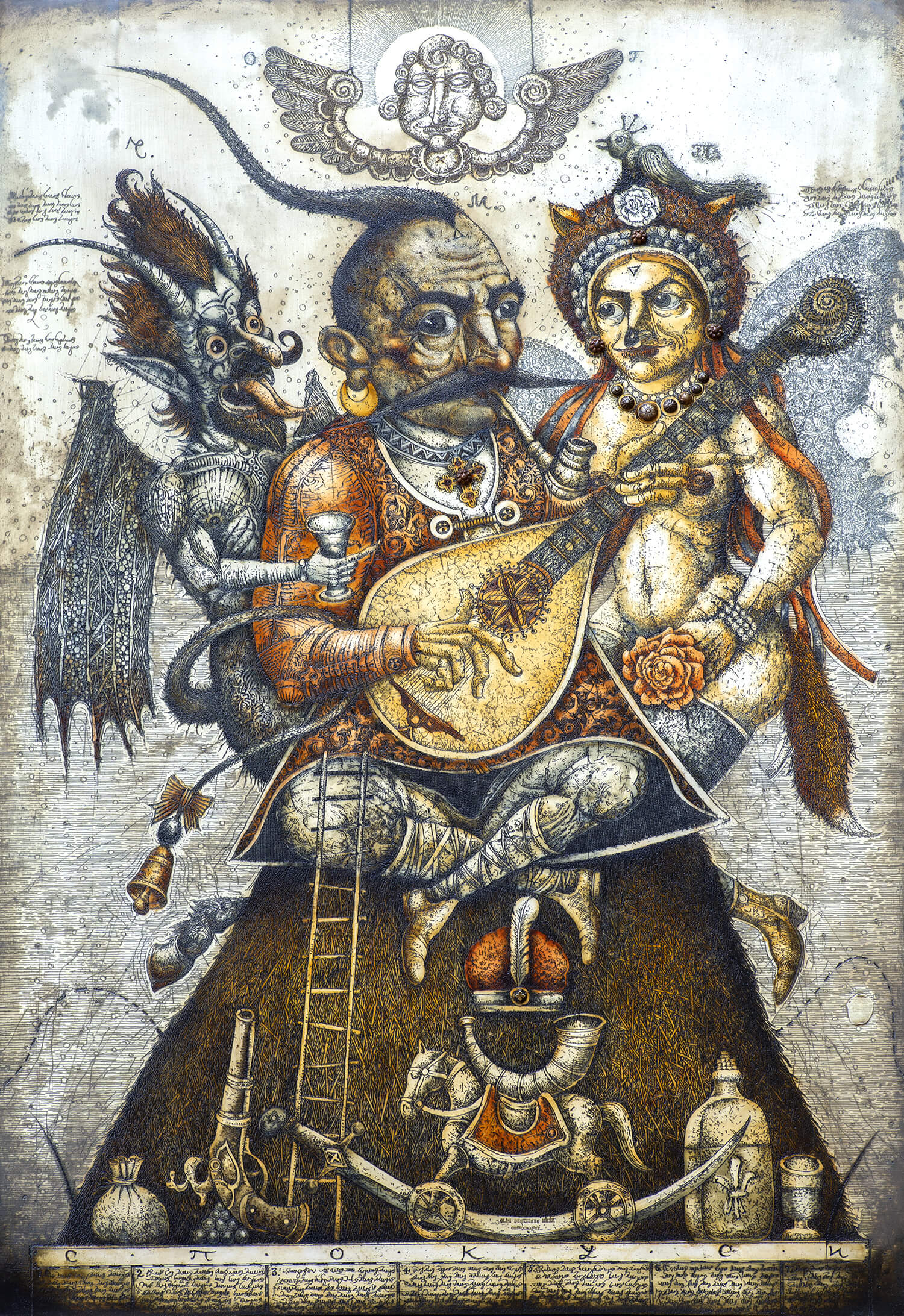 TEMPTATION
author: Oleh Denysenko
technique: Gessography
numbering: 1/33 H.M.M "Icon"
size: 114 cm x 76 cm
medium: wood, gesso, oil
year: 2021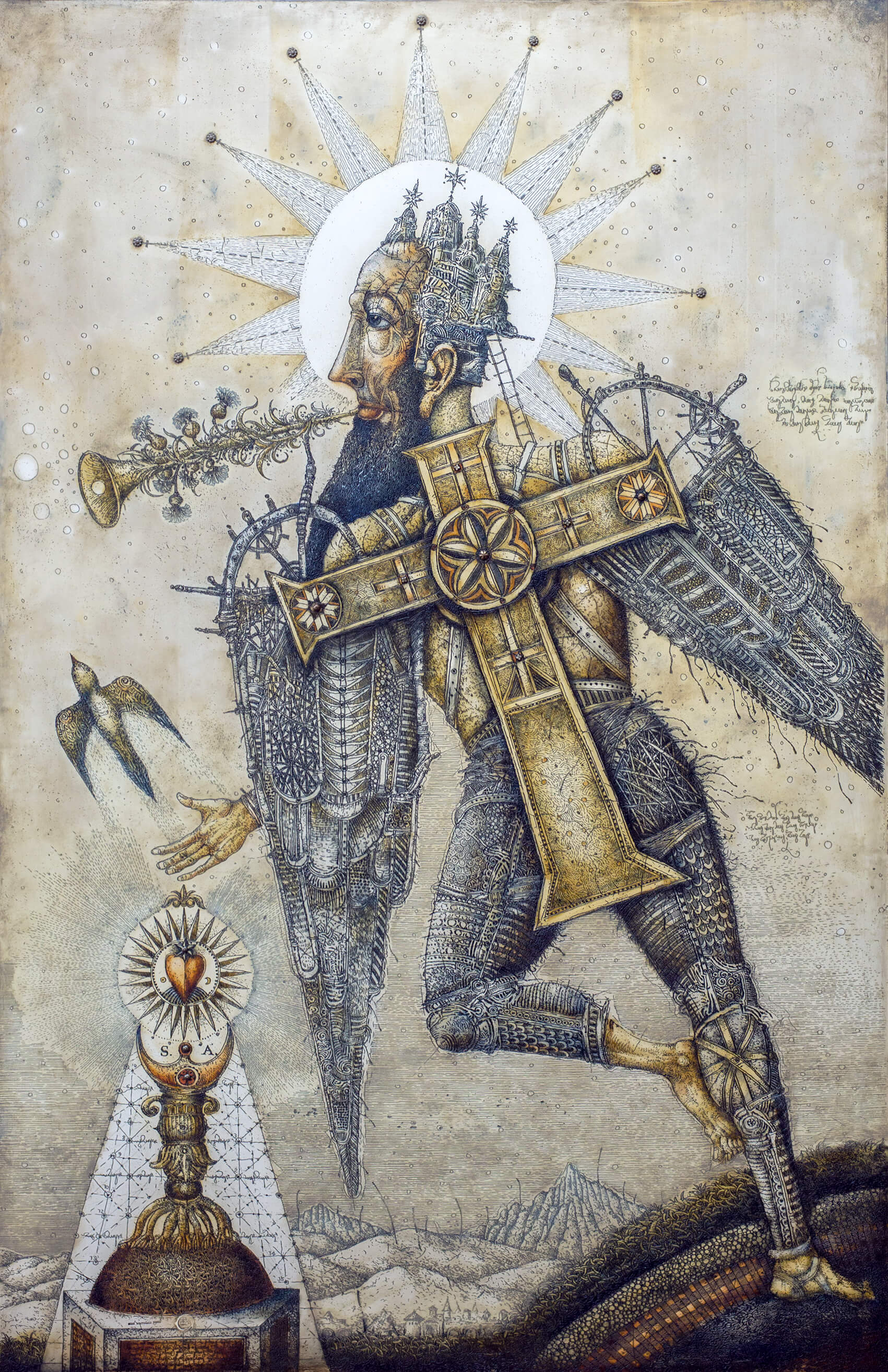 close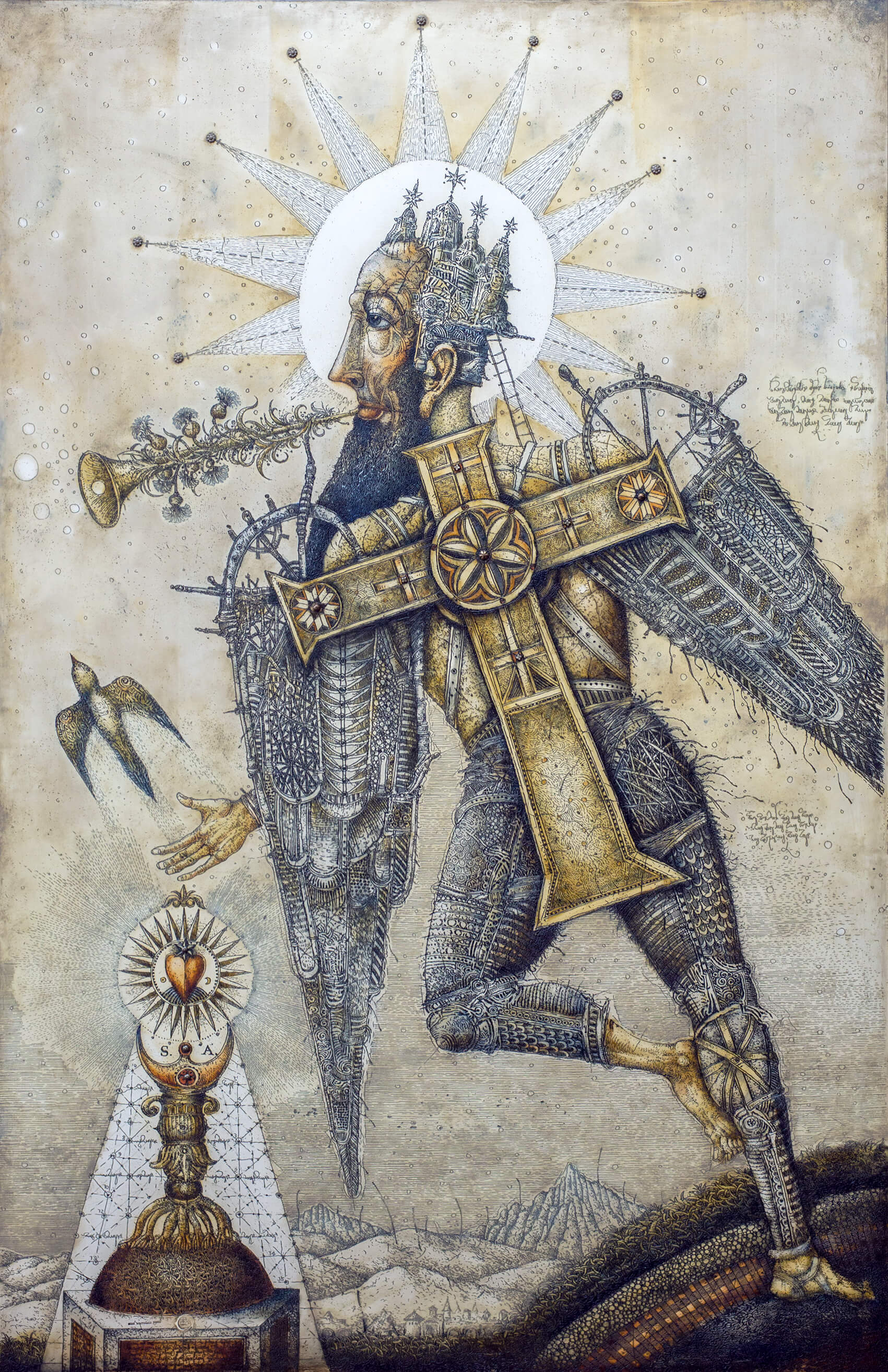 THE MELODY OF HOPE
author: Oleh Denysenko
technique: Gessography
numbering: 1/33 H.M.M "Fresko"
size: 195 cm x 121 cm
medium: wood, gesso, oil
year: 2021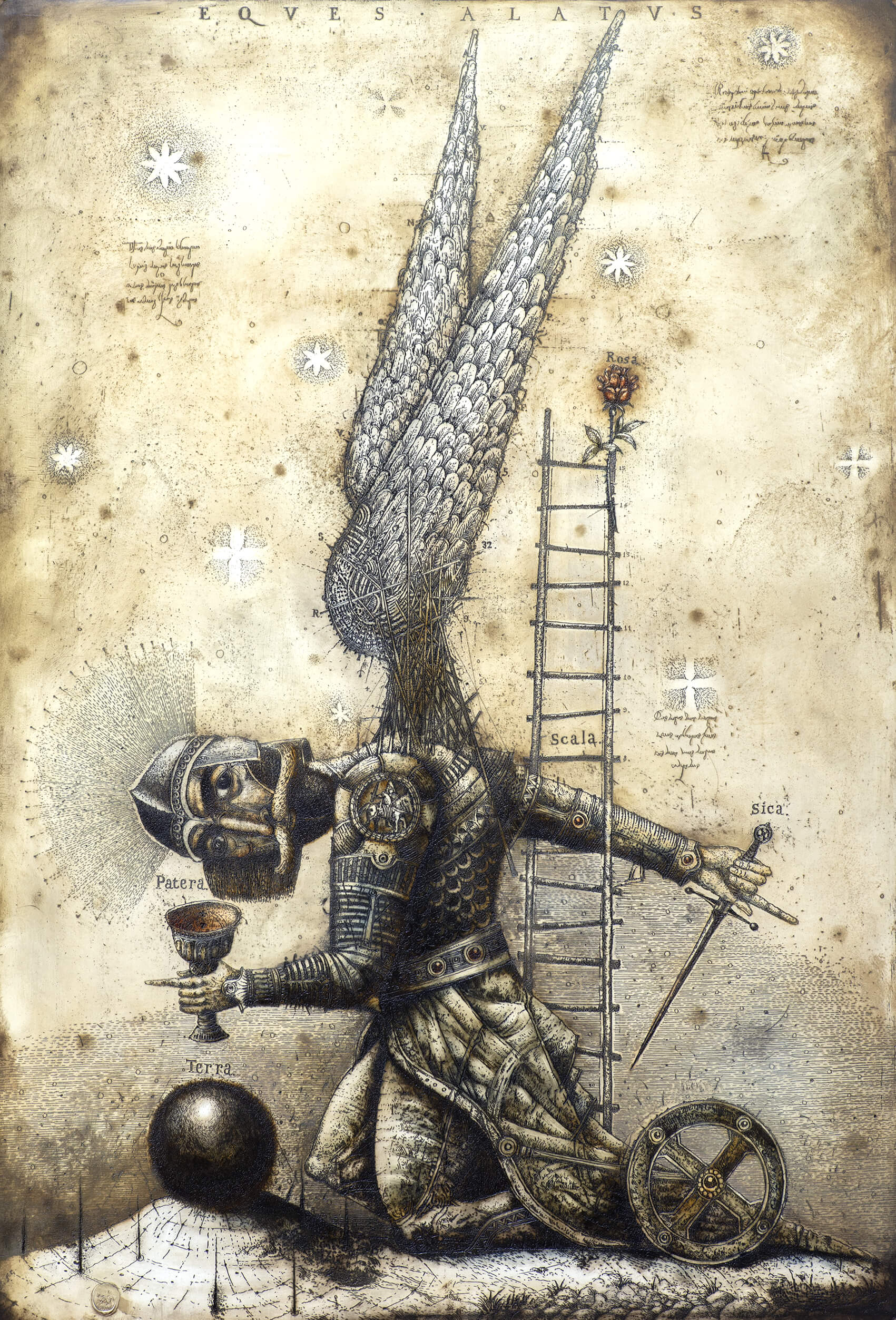 close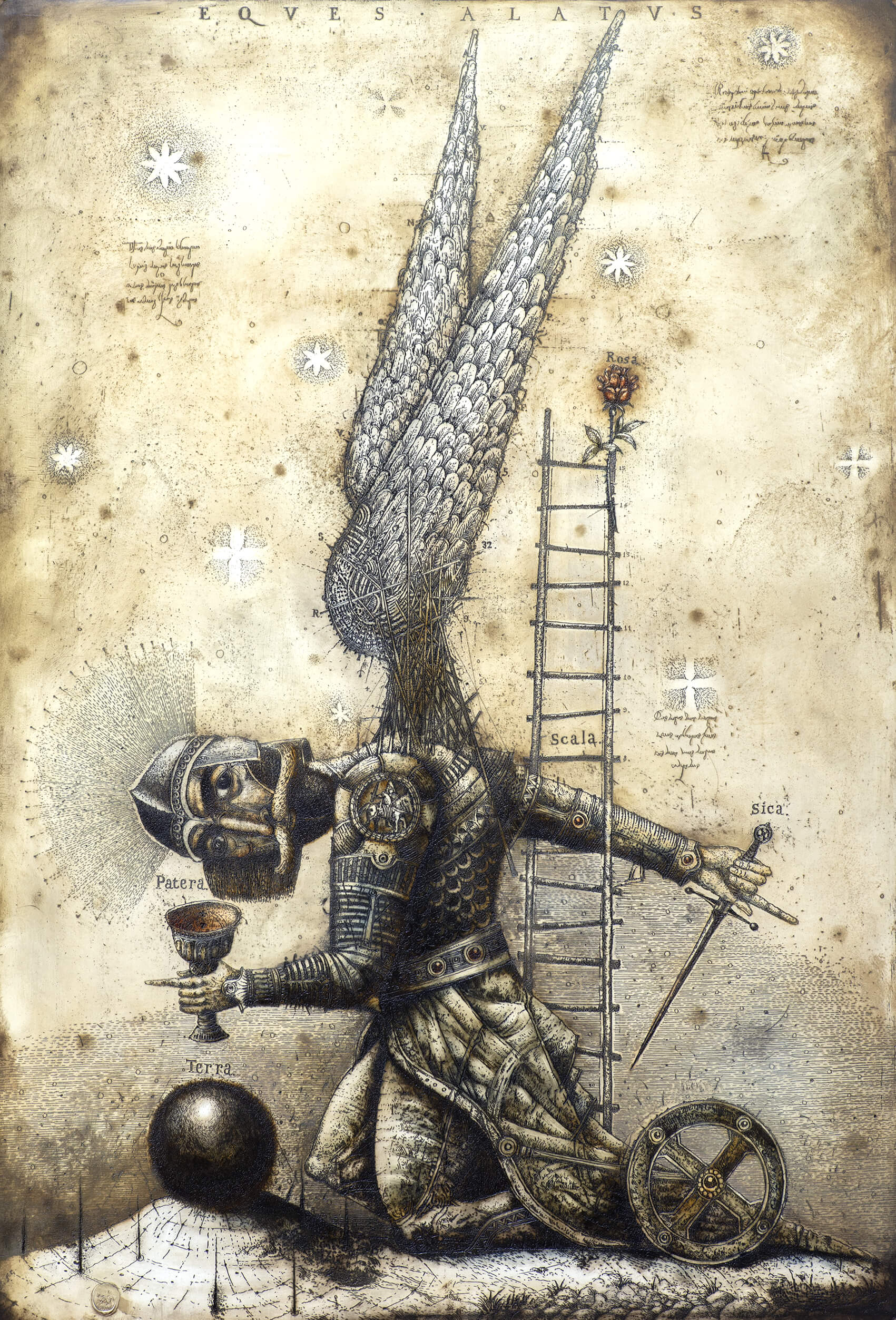 THE WINGED KNIGHT
author: Oleh Denysenko
technique: Gessography
numbering: 1/33 H.M.M "Petrochor"
size: 114 cm x 76 cm
medium: wood, gesso, oil
year: 2021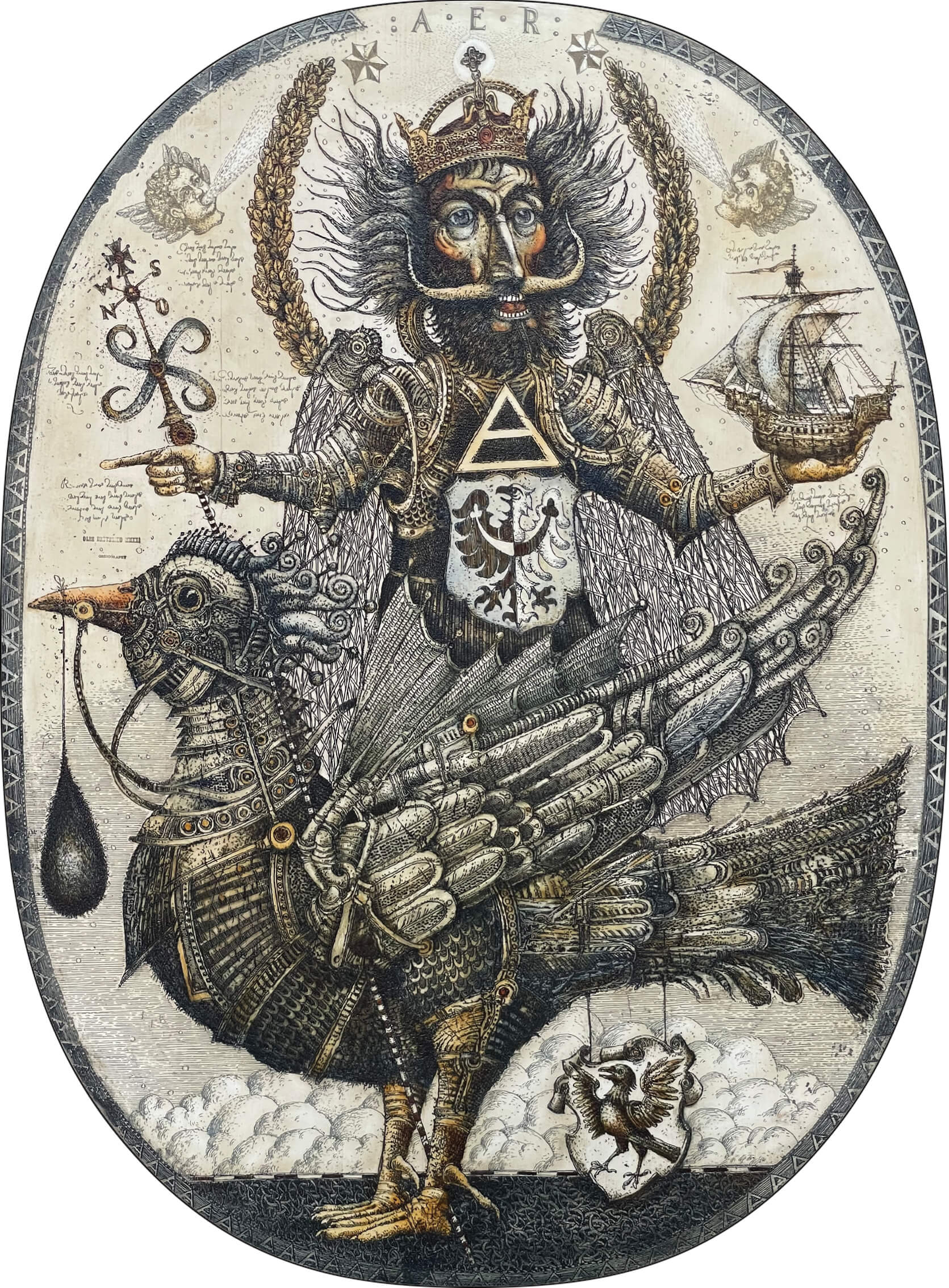 close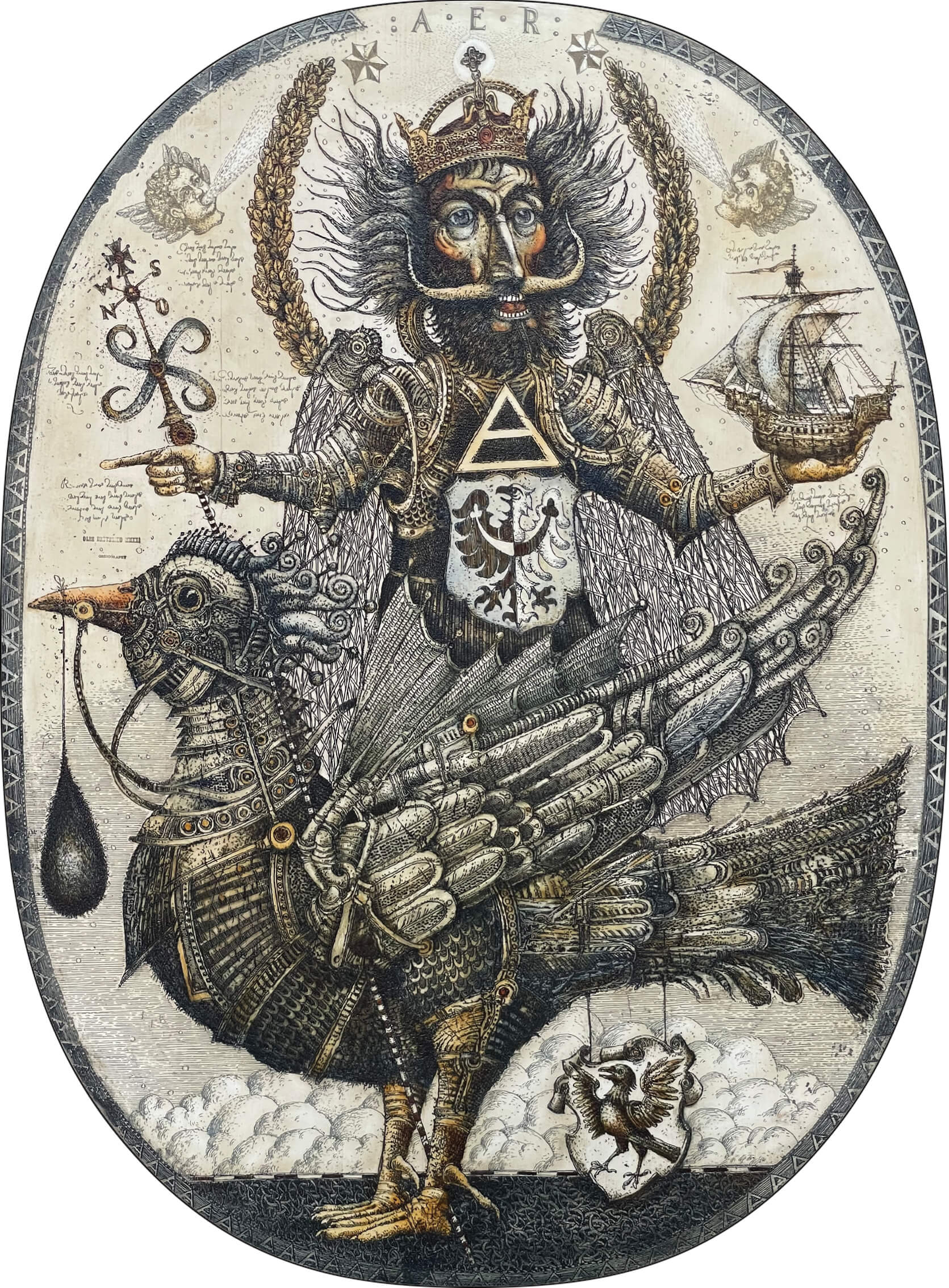 AER
author: Oleh Denysenko
technique: Gessography
numbering: 1/33 H.M.M "Fresko"
size: 114 cm x 84 cm
medium: wood, gesso, oil
year: 2021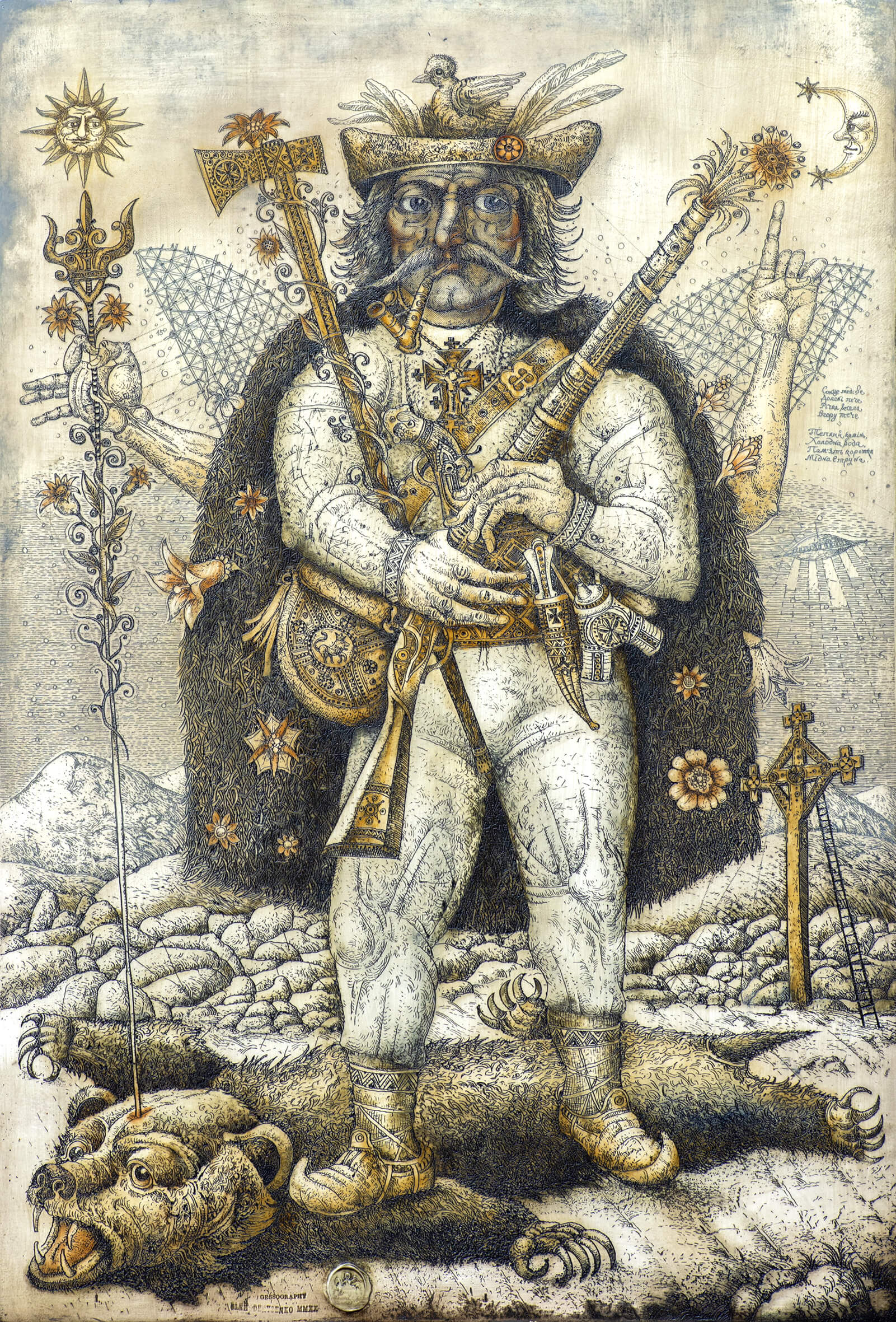 close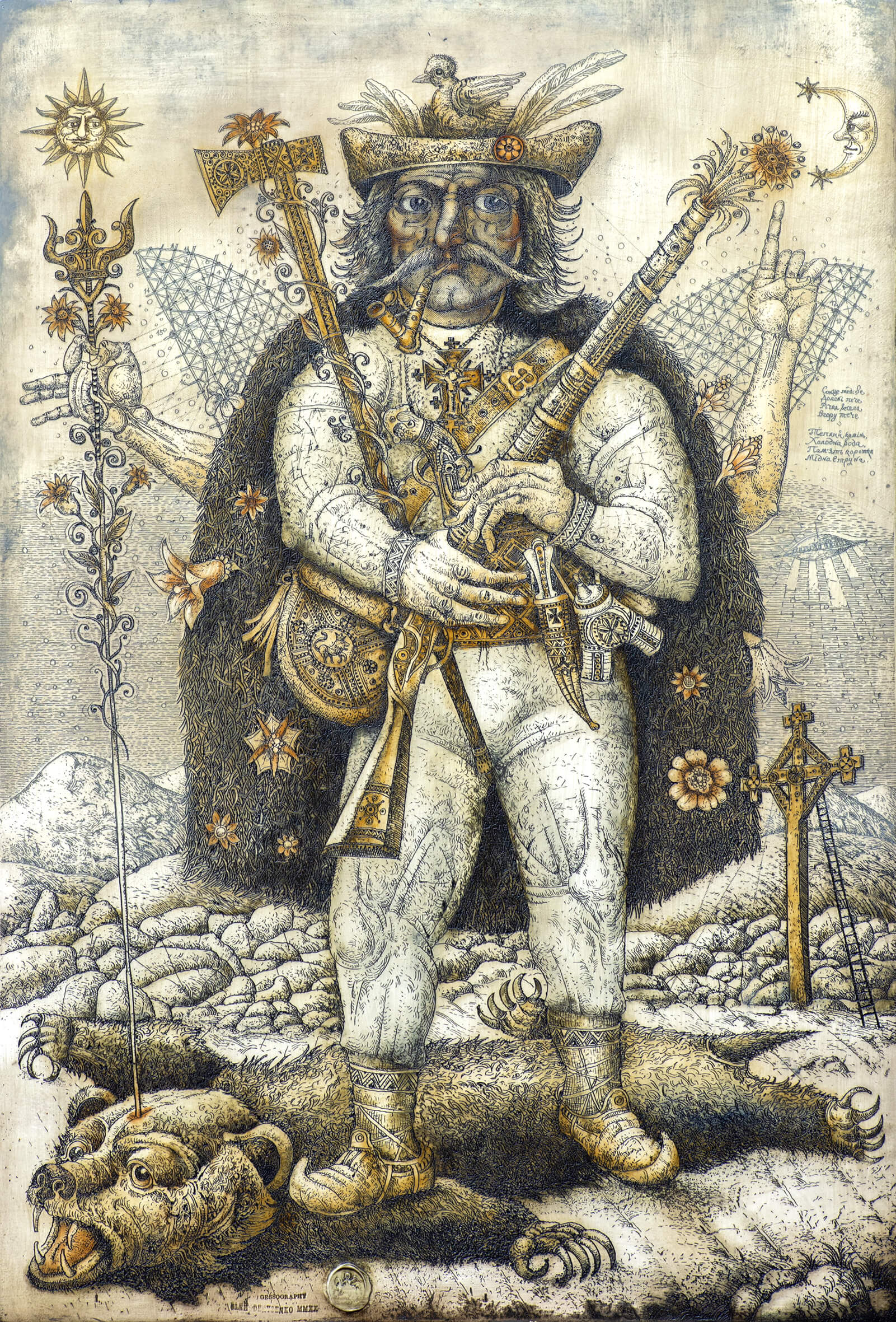 GOOD HUNT
author: Oleh Denysenko
technique: Gessography
numbering: 1/33 H.M.M "Fresko"
size: 71.5 cm x 43.7 cm
medium: wood, gesso, oil
year: 2021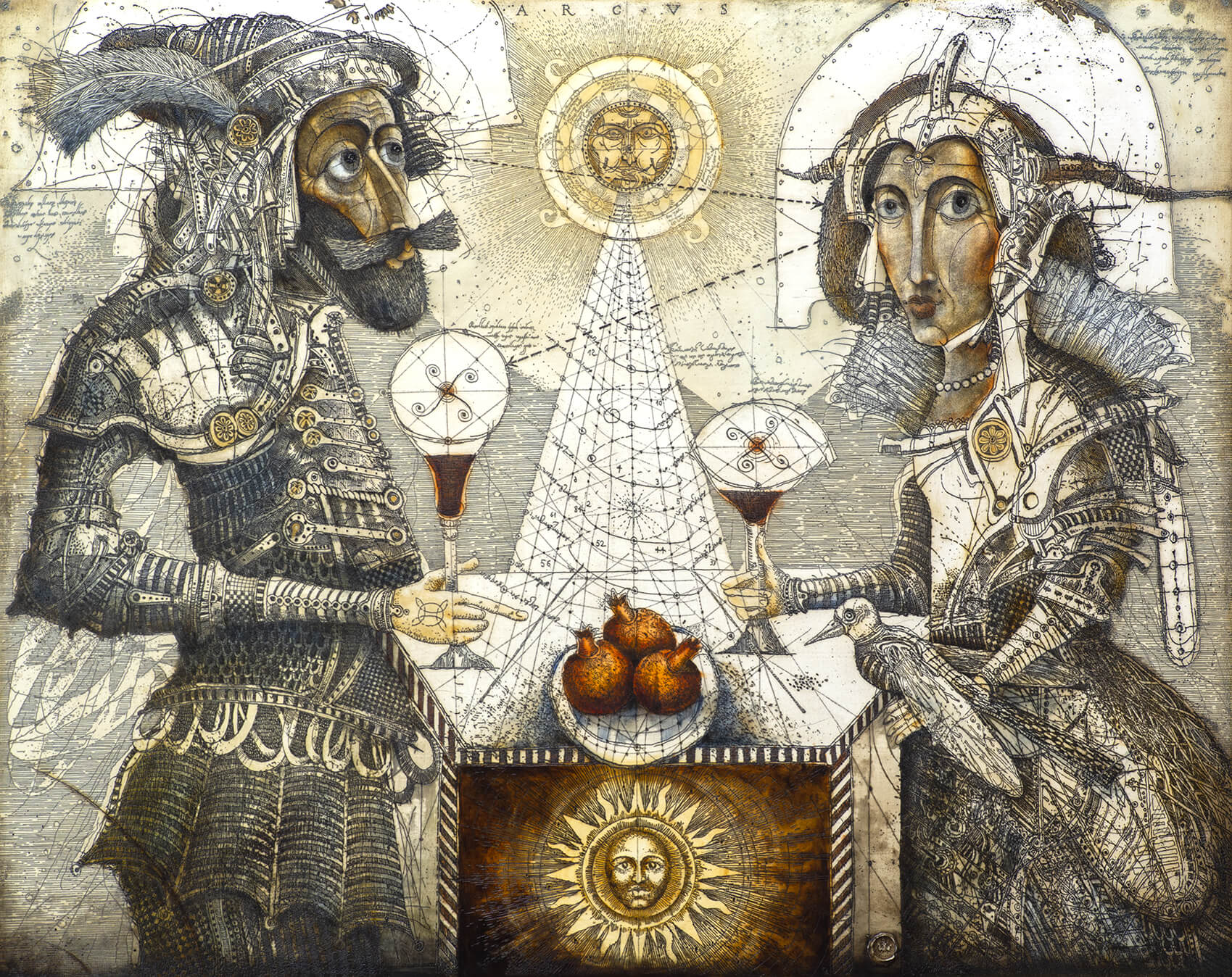 close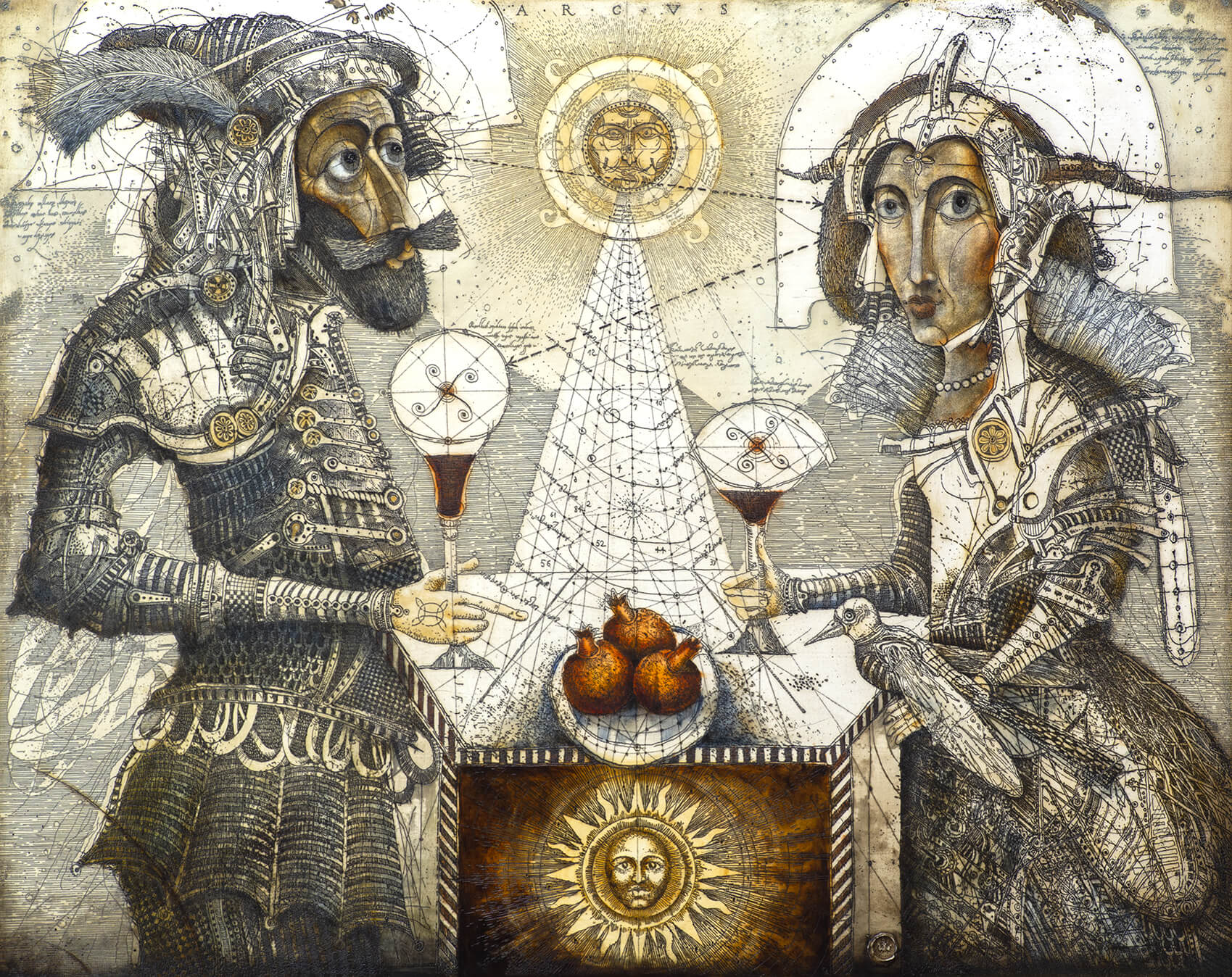 RAINBOW
author: Oleh Denysenko
technique: Gessography
numbering: 1/33 H.M.M "Fresko"
size: 105.7 cm x 84 cm
medium: wood, gesso, oil
year: 2021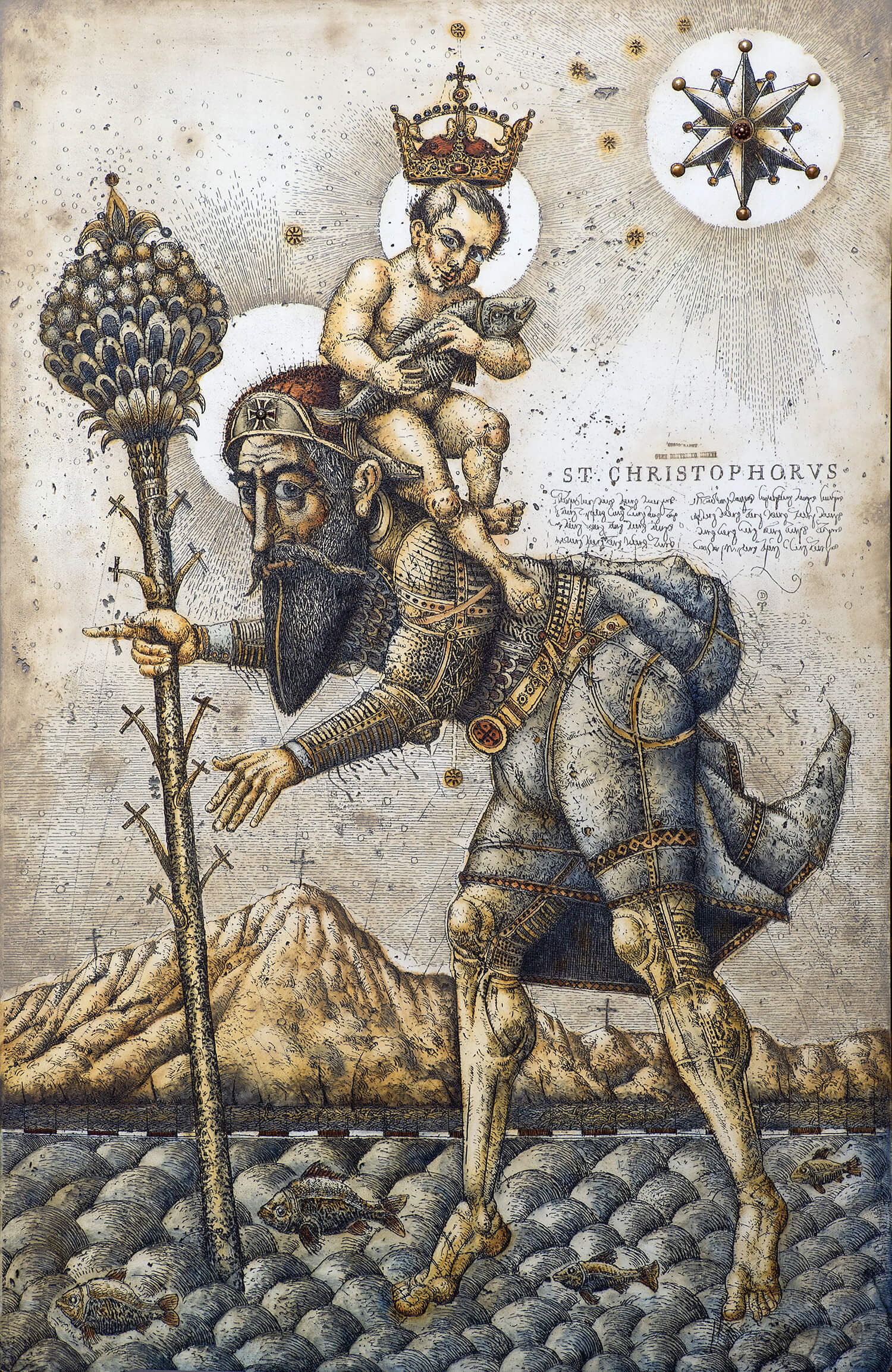 close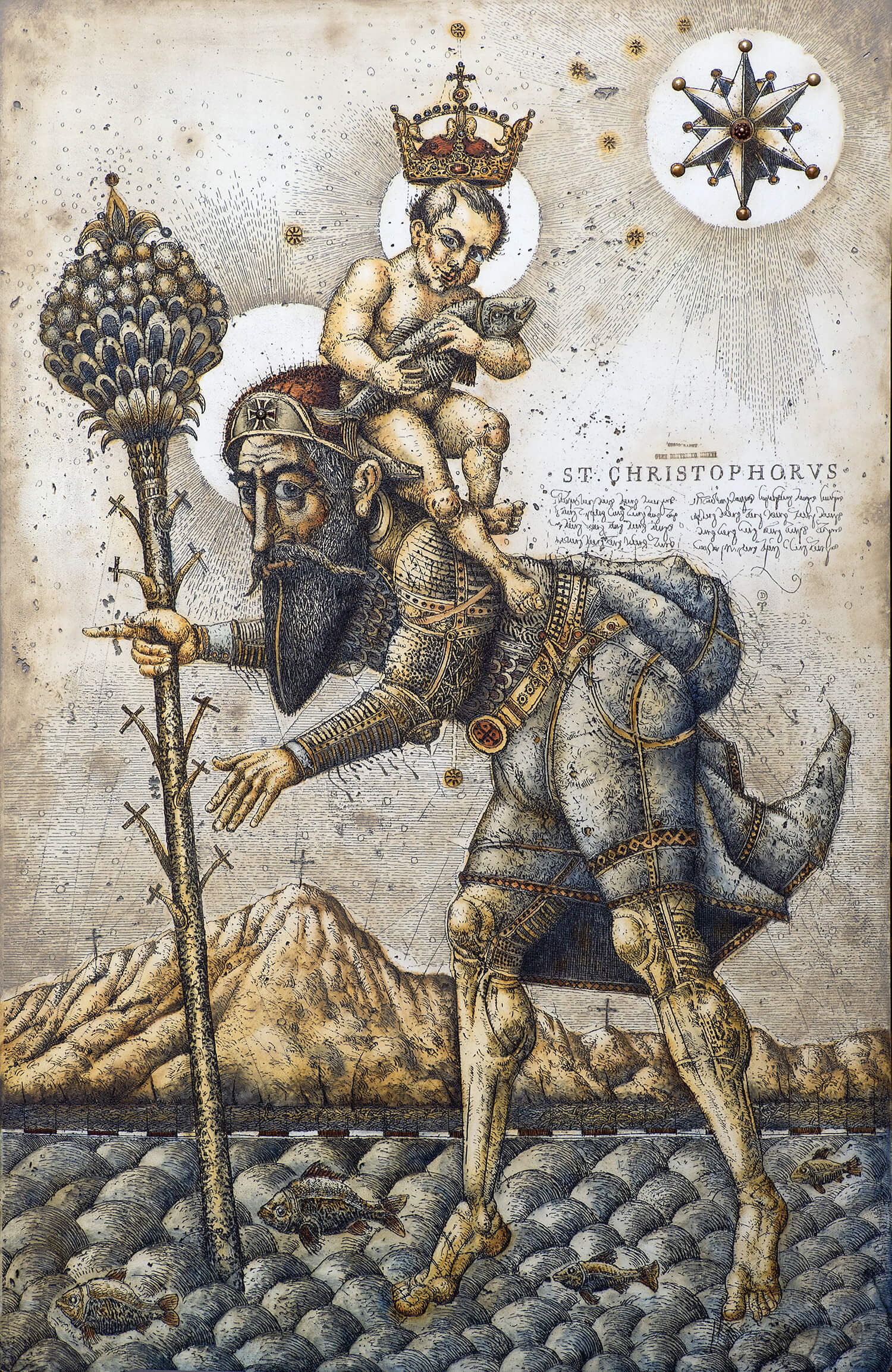 SAINT CHRISTOPHER
author: Oleh Denysenko
technique: Gessography
numbering: 1/33 H.M.M "Fresko"
size: 111.5 cm x 73.5 cm
medium: wood, gesso, oil
year: 2021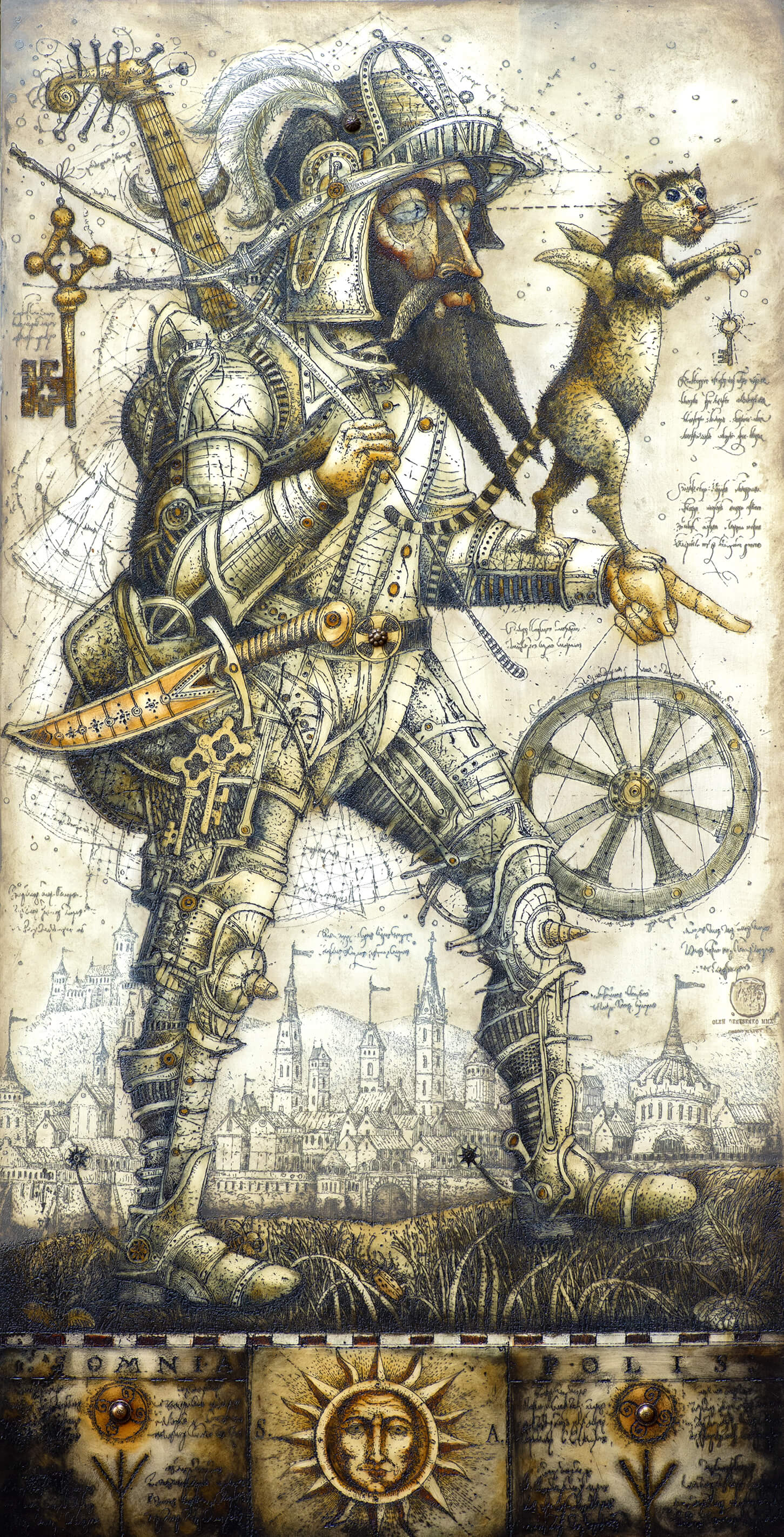 close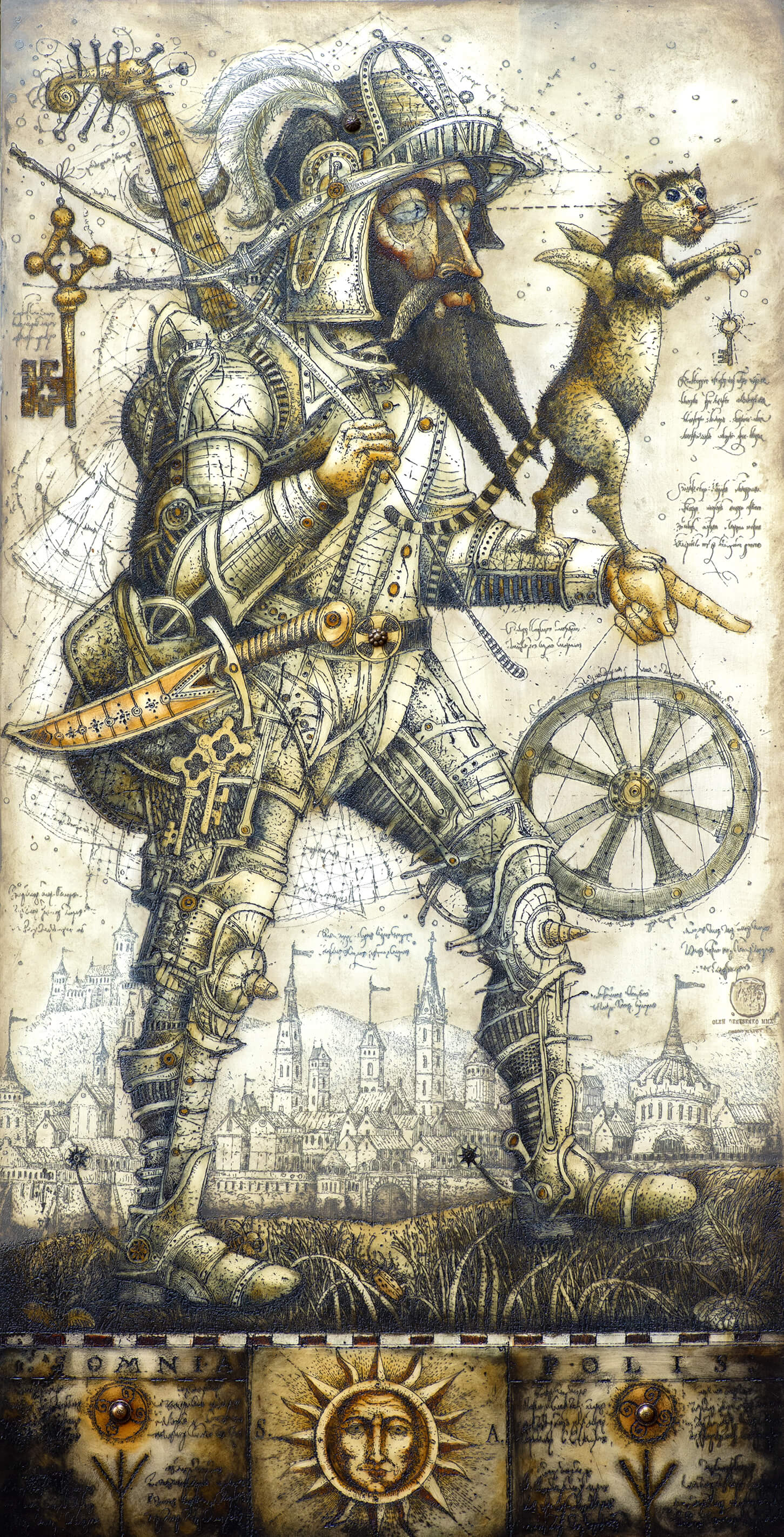 THE CITY OF DREAMS
author: Oleh Denysenko
technique: Gessography
numbering: 1/33 H.M.M "Fresko"
size: 114 cm x 57 cm
medium: wood, gesso, oil
year: 2021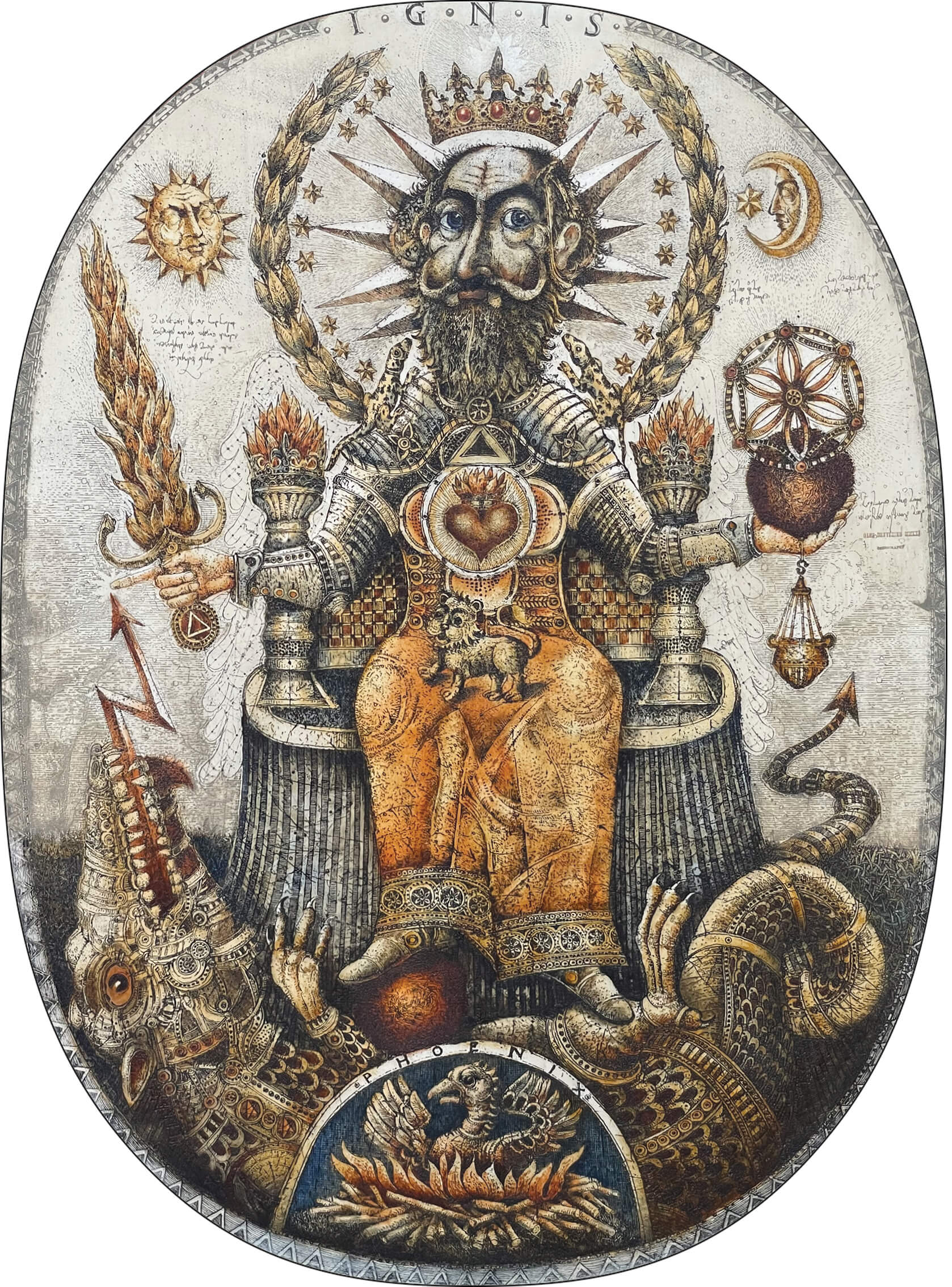 close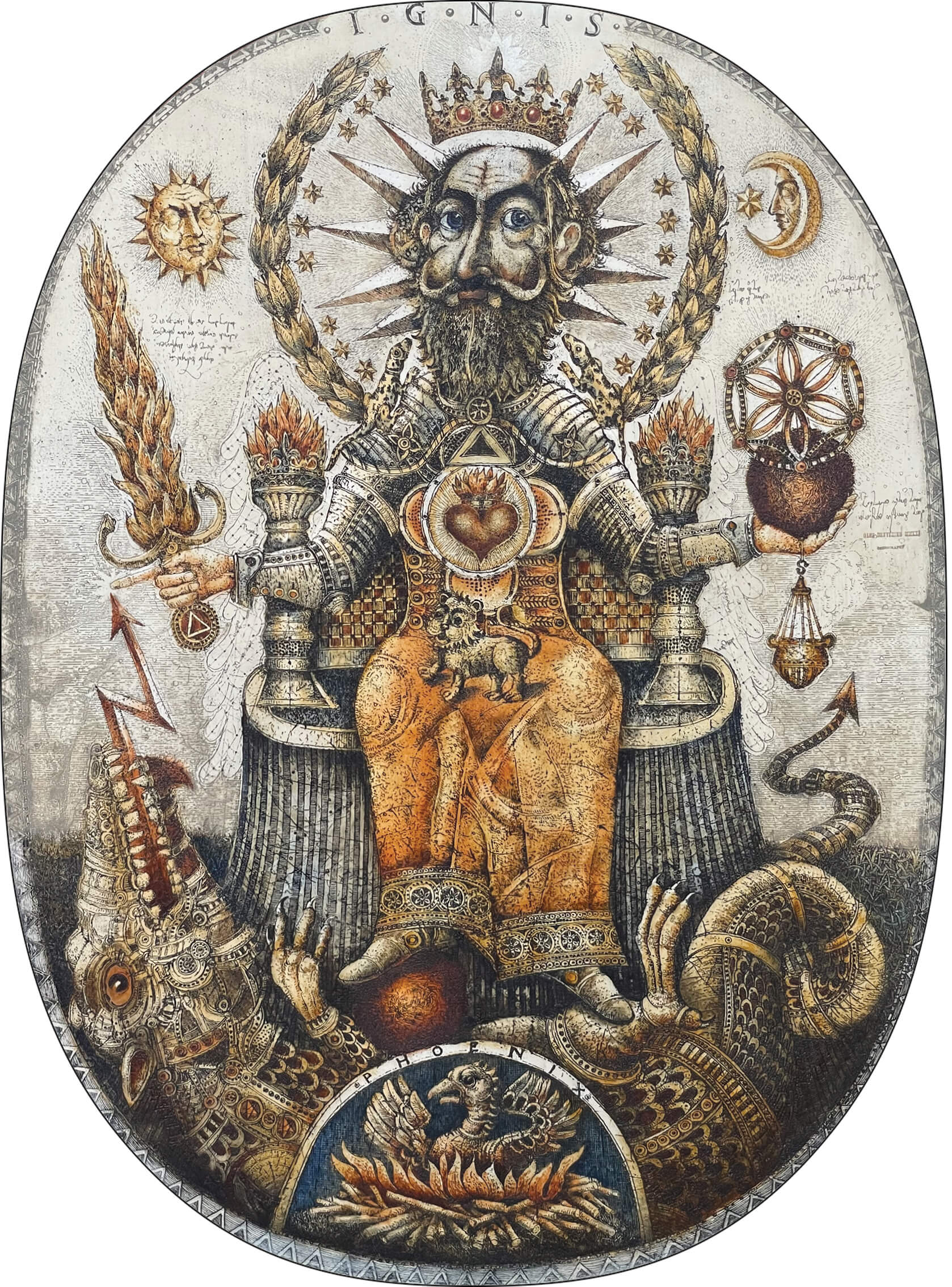 IGNIS
author: Oleh Denysenko
technique: Gessography
numbering: 1/33 H.M.M "Fresko"
size: 114 cm x 84 cm
medium: wood, gesso, oil
year: 2021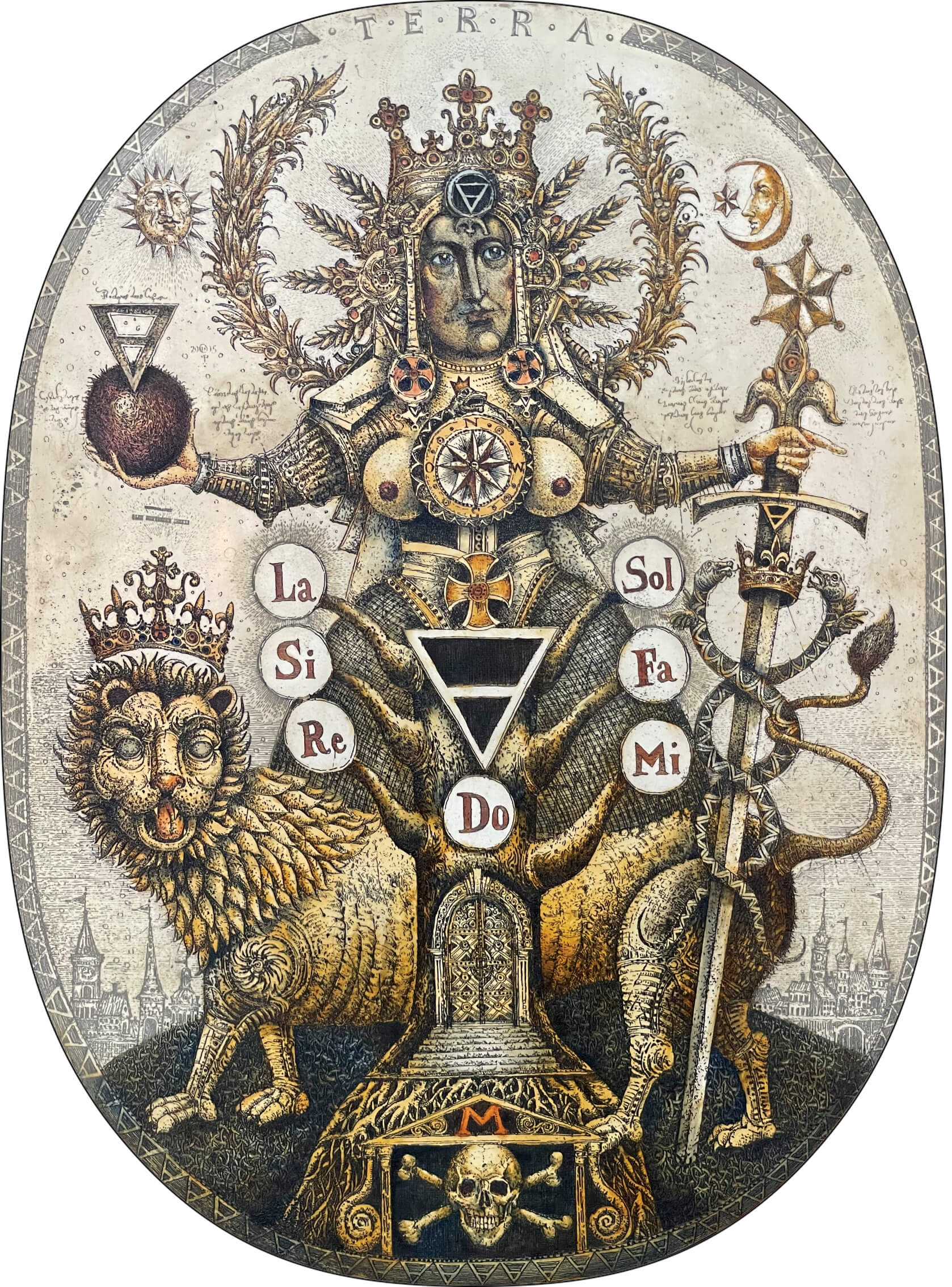 close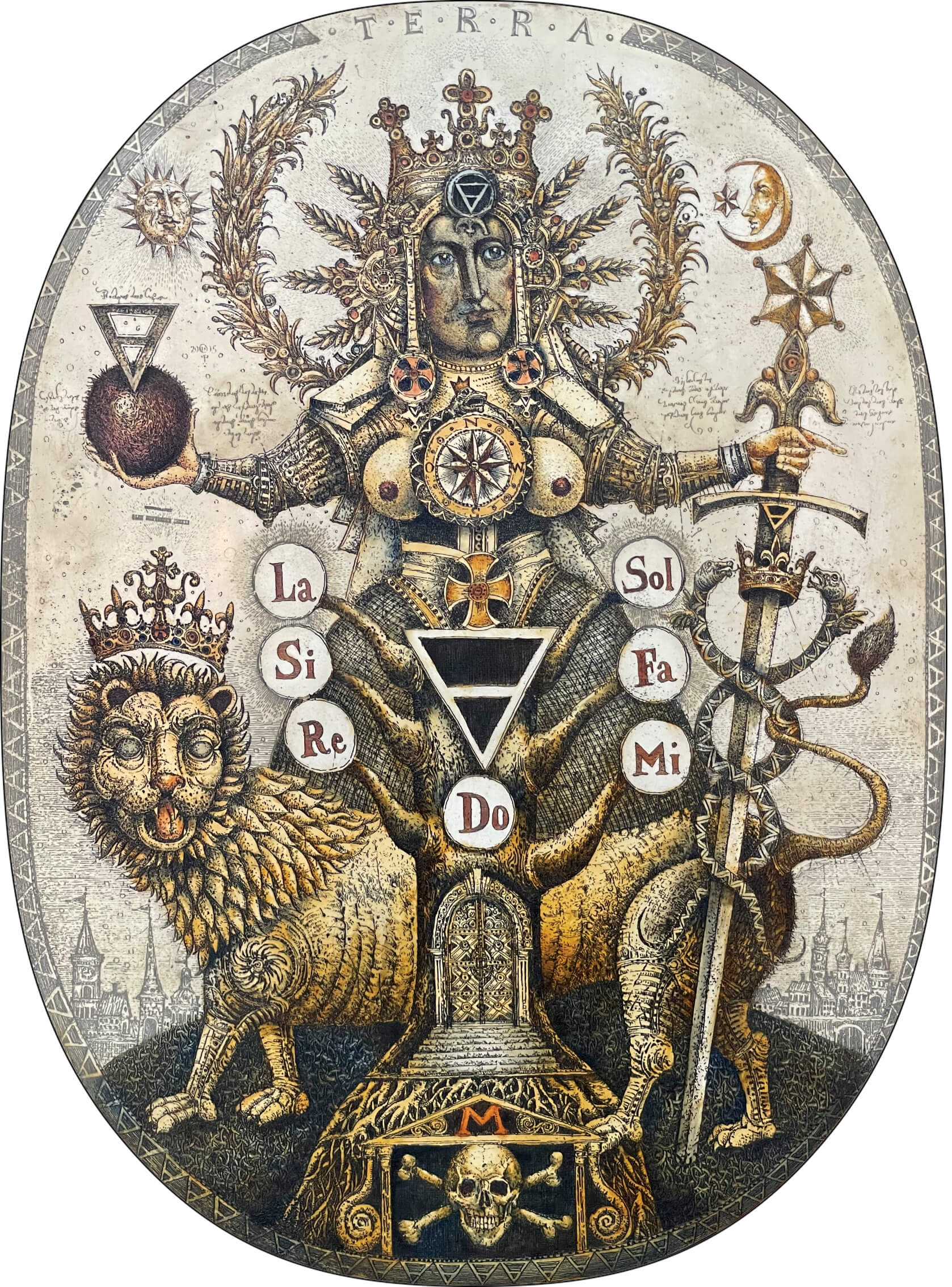 TERRA
author: Oleh Denysenko
technique: Gessography
numbering: 1/33 H.M.M "Fresko"
size: 114 cm x 84 cm
medium: wood, gesso, oil
year: 2021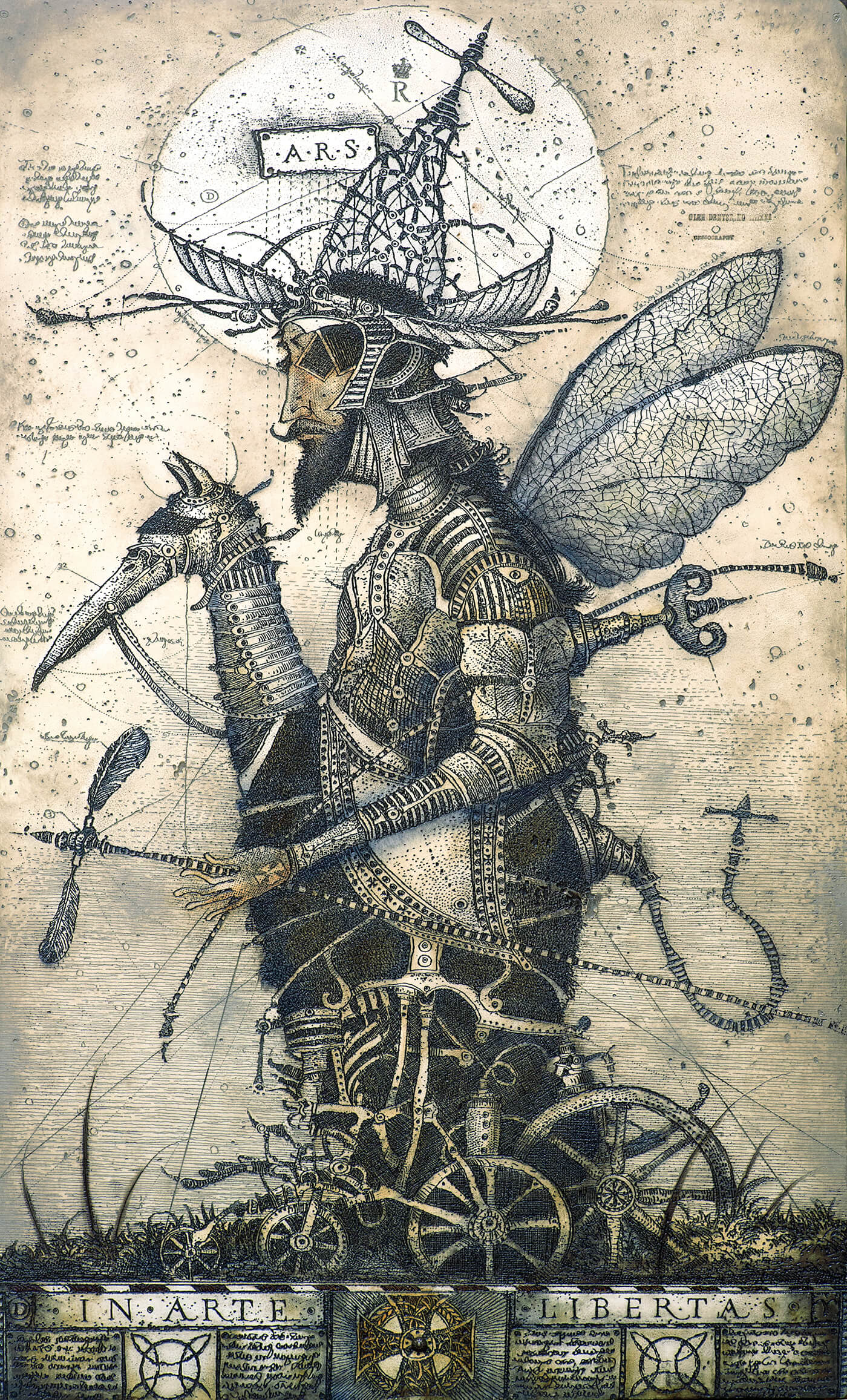 close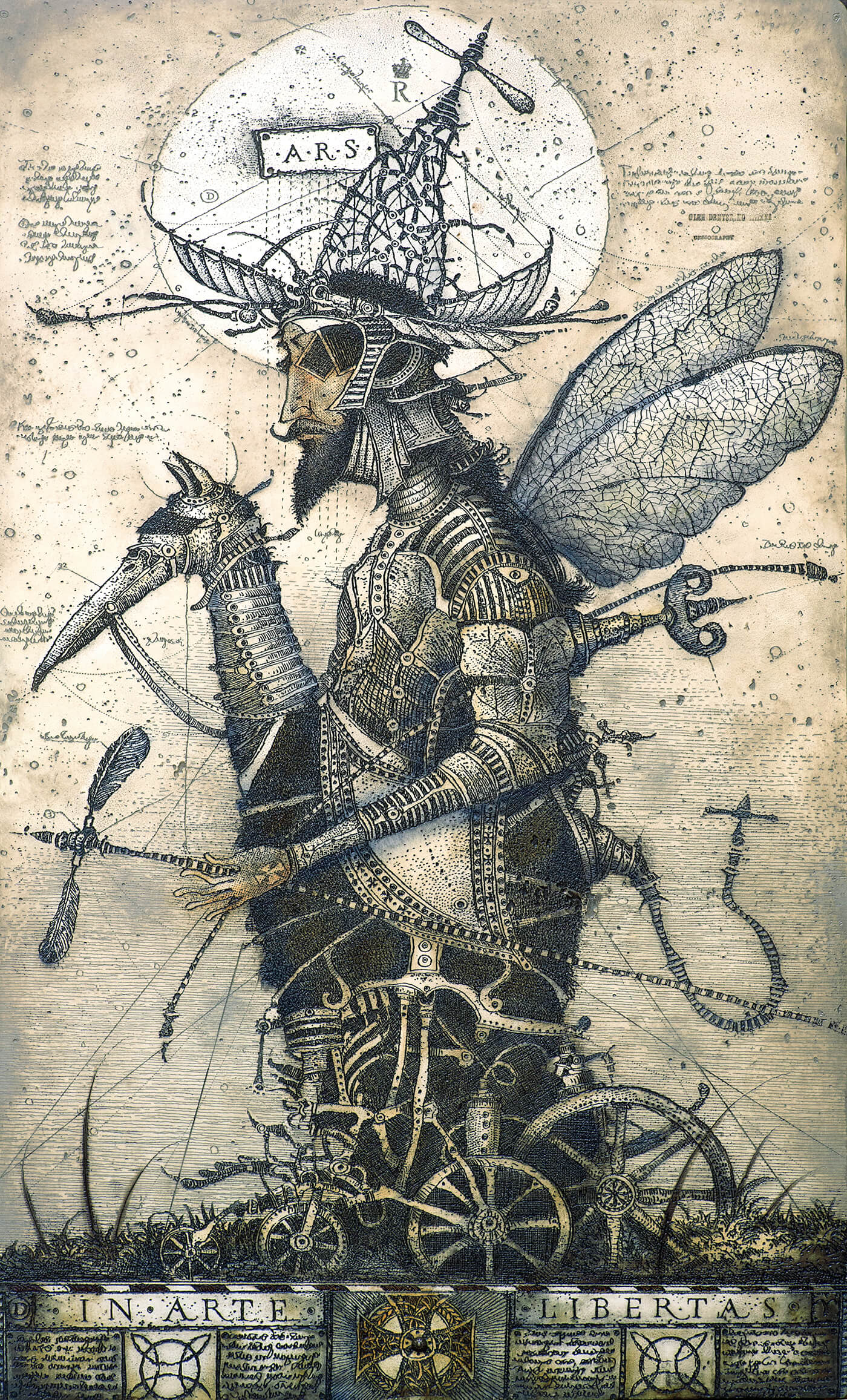 FLYING PILIGRIME
author: Oleh Denysenko
technique: Gessography
numbering: 1/33 H.M.M "Petrochor"
size: 84 cm x 50 cm
medium: wood, gesso, oil
year: 2021